Finally 2014, the most happening year for smartphone lovers came to an end. This year might be remembered as a milestone for several good or bad reasons and most importantly, this created some apparent reasons for looking forward to the next year. Before we start our discussion on the possible upcoming smartphones of 2015, let's take a look at year 2014.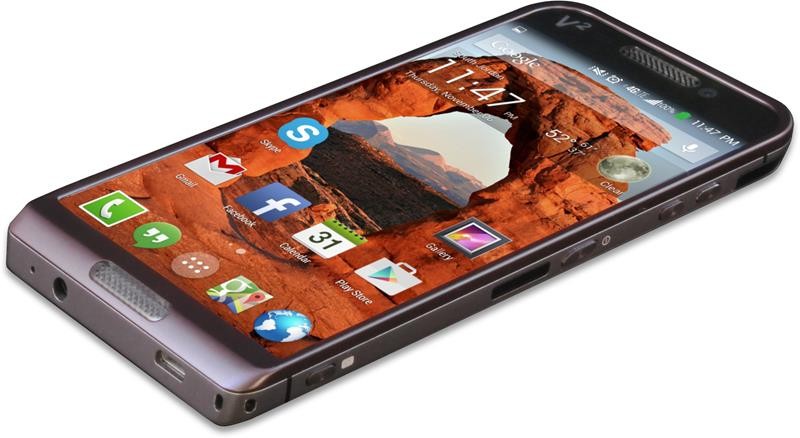 Google released their most discussed Android version 5.0 Lollipop this year along with several important additions like 64-bit computing, material interface, improved security and encryption capability. Most probably all the major manufacturers will bring some significant 64-bit smartphone in the market with enhanced features like fingerprint and heart rate sensor and further encryption capability for making them secure than ever.
Another significant discovery made this year is LPDDR4 RAM memory modules. Samsung has already started selling 2GB and 3GB LPDDR4 RAM modules. While 8GB RAM modules will only be preferred by the power hungry gaming focused smartphones, you'll most probably experience the 4GB modules in their upcoming smartphone Samsung Galaxy project Zero aka Galaxy S6 and Galaxy Note 5.
The coming year may also experience several smartphones with huge battery capacity and 2K/4K screen will be visible with most of the flagships.
With bigger and better camera sensors 4K video shooting may also become common and there is a strong chance to experience 4K videos as a common standard.
With the availability of cheaper 4G smartphones, LTE network might also become a common standard. If the network providers focus on the 4G tariff rates they might also experience a huge number of customer gains as well.
Dual boot smartphones may become another standard and there are enough chances to experience several flagship smartphones with Android and Windows or any other operating system.
All the above-mentioned points are based on the current technology innovations and we wish we could experience something more exciting and spectacular on the upcoming flagship devices, which may create a sensation in the consumer market with their arrival.
Following are the phones, which may really make our wishes come true:
Sony Xperia Z4
Sony's next flagship smartphone is sure to feature an improved camera and a better screen with a huge processing capability. The phone is rumoured to feature 1440p QHD display and 4K video recording too.
HTC One M9
HTC might release their next flagship smartphone One M9 in MWC, which is about to happen in Barcelona in the first half of the year. The upcoming smartphone is rumoured to feature a better display, improved battery life with a powerful configuration. The One M9 might also feature Android 5.0 Lollipop, better camera and 64-bit processing capability.
Samsung Galaxy S6 and Galaxy Note 5
This year might not be counted that great for Samsung for the unexpected failure of Galaxy S5, but the Korean smartphone giant has kept up the hope by releasing two great devices by the end of this year, Galaxy Note 4 and Galaxy Note Edge. Both the smartphones have received praise from International CES as innovation of the year. And most probably Samsung will get the revenue back with their two upcoming smartphone Galaxy S6 and Galaxy Note 5.
Xiaomi MI5
Year 2014 has been recorded a spectacular one for Xiaomi. All their smartphones including Redmi 1S, MI3 and Redmi Note have been high on sales. The Xiaomi flagship MI 4 also did well with its China-only presence. Now this Chinese manufacturer is rumoured to release their next flagship smartphone MI5 at CES 2015. The MI5 will most probably feature a QHD display, 4G LTE connectivity and decent hardware configuration.
OnePlus Two
Counting the high sales figure of Cyanogenmod-based smartphones One, OnePlus was rumoured to be working on the second generation of their debut smartphone. Anticipated to release by the second quarter of 2015, the OnePlus Two has already started showing up on a few Chinese e-commerce sites. The OnePlus Two will feature a 1080p display, 3GB RAM, 64GB internal memory with a 3,300mAh battery.
LG G4
LG is speculated to release the G4 by the second quarter of 2015. The G4 is expected to feature a 2K display with huge hardware configuration and an outstanding camera.
Google Project ARA
The project will allow you to customise each component for your phone and give a unique smartphone experience. Once the project becomes commercially available, the Project ARA is sure to achieve a ground-breaking success.
Motorola Moto X 3rd/ 2015 Edition
Motorola might release their third generation of Moto X with 64-bit computing capability, a better camera with more customisation abilities with the stock Android like experience.
Saygus V Square
The Saygus V smartphone is the first to introduce Optical-Image-Stabilisation cameras, Wireless HD and Harman Kadon 3D audio for the movies. The device also boasts an edge-to-edge 5-inch 1080p display, Snapdragon 801 processor, 3GB RAM, 64GB in-built memory, 21MP rear and 13MP front camera with a dual boot (Android and Windows) capability. The smartphone has won CES 2015 Global Innovation Award and most probably become one of the most successful smartphone of 2015.
Microsoft Lumia McLaren
The upcoming LUMIA flagship is rumoured to feature a 3D touch technology with kinect like gestures, a powerhouse hardware configuration, and Windows Mobile 10 OS and PureView camera. We are quite sure these features are enough to excite any Windows phone lovers.