Unlike smartphones and many other consumer gadgets, DSLR camera manufacturers refrain from releasing new models every month. They instead release very few models each year, albeit with significant changes and features.
So, choosing the correct DSLR camera may not be as difficult as choosing a phone or a laptop. But zeroing-in on the exact model that you want may not be easy as most of the cameras are similarly priced and cater to most of the photographic requirements.
Before placing the models in our list, we used most of them, clicking several shot with different EXIF details and environments and picked each of them based on the resultant images and features they offer. So, go through the article and then Google a bit for the current available price and choose the best that fits your budget.
Here it goes:
Nikon D90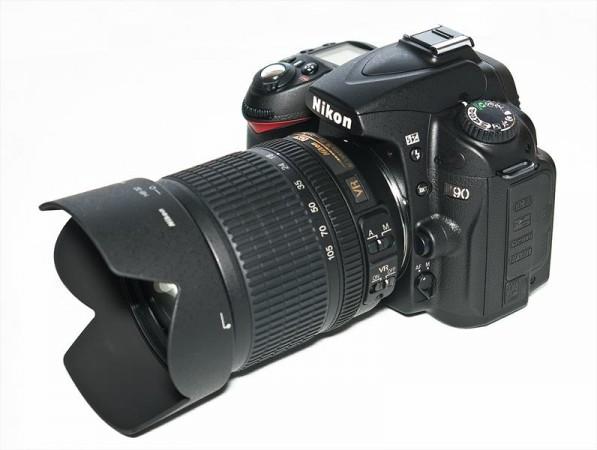 Nikon D90 debuted in 2008 but is still considered a cult DSLR camera for every photographic need. Nikon has also announced several price cuts in the past years to make it affordable for the budget customers. While most of the time Nikon D90 gets offered in bundle with the 18-55mm kit lens, we suggest readers to buy the body only and choose the correct lenses according to your photographic needs.
Nikon D5300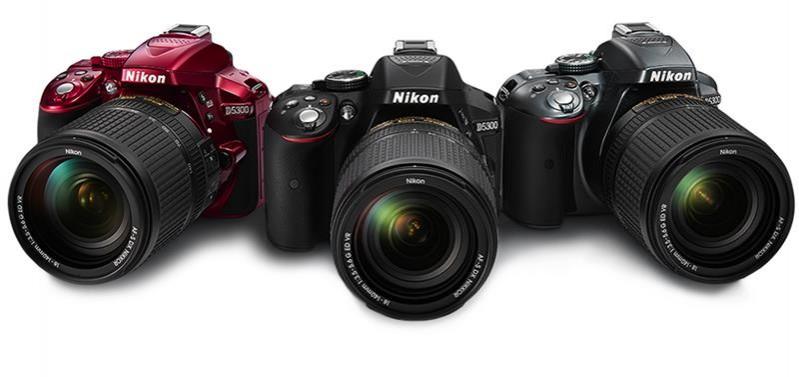 Priced a little steeper on the list, D5300 stands between the entry model Nikon D3200 and the higher one D7100. The D5300 is a APS-C sensor model with 24MP sensor and has a better grip, more physical controls than the D3200 but sacrifices the twin dial control and AF system of D7100.
We suggest this model for the readers who can relax their budget and prefer current models.
Panasonic Lumix DMC-G5W Mirrorless
Panasonic is very choosy about releasing new model of cameras and ensures loading a plethora of features to make them significant. The GF5 is a worthy successor to Panasonic's GH2 and Gx1.
Featuring a 16MP Live MOS sensor, high ISO rates up to 12,800 and more frames per second on continuous shoot mode, the Lumix G5W is a value-for-money camera and is able to shoot images with greater details with decent DOF (Depth-of-Field). Don't forget to check the available lenses and their price.
Canon EOS 600D/ Rebel T3i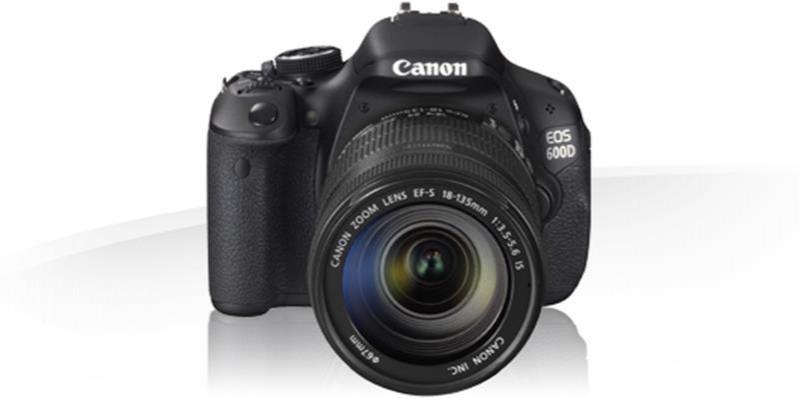 The EOS 600D was announced in 2011 and following the release, Canon has received huge acclamation and bagged several awards for manufacturing this camera. Rather than choosing the current EOS 650D or EOS 700D, we chose this particular model is because of it's price-to-performance ratio and the quality of images. The model is known as EOS 600D in several countries and as Rebel T3i in many others. Featuring an 18MP APS-C CMOS sensor, 3-inch TFT LCD screen the EOS 600D offers a great grip, easy to use interface and a several modes for different photography needs.
Sony Alpha A58Y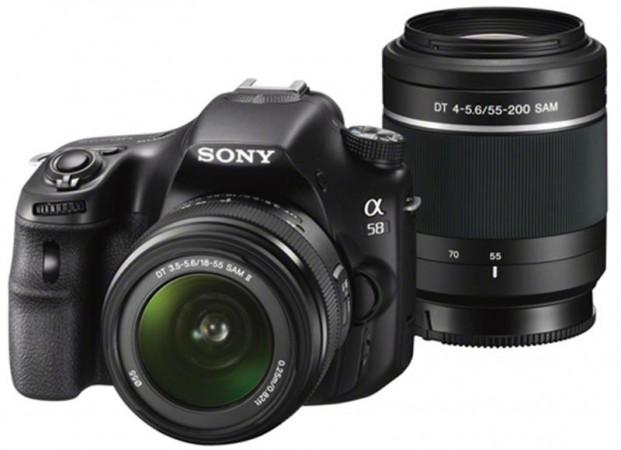 The A58Y is an interchangeable lens camera and offers higher speed in a compact body. The A58Y offers a 20.1MP sensor with 8fps shooting ability in burst mode. The camera is good to hold, easy to operate and great to control in most of environments. But the best feature of this camera is it's affordable price though for this it sacrifices the metal lens mount of its predecessor and few other minor features.
Pentax K-50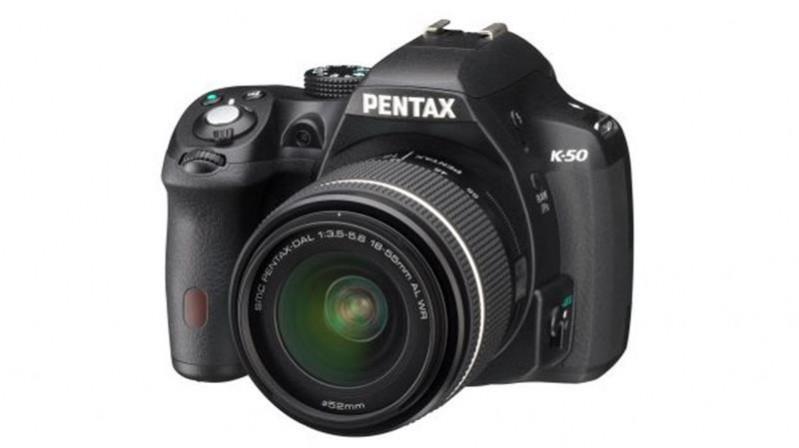 Pentax L-50 offers several handy features inside a well-made weather-sealed body. The K-50 also offers decent grip, great image quality, full manual control and features AA batteries instead of lithium ones. One major advantage with AA batteries is they are easy to replace and cheaper in comparison to the lithium ones. Another great feature of K-50 is its ability to shoot images in DNG raw format, which makes the post processing session helpful with editing through popular photography applications like Photoshop.
Olympus E-PL5 Mirrorless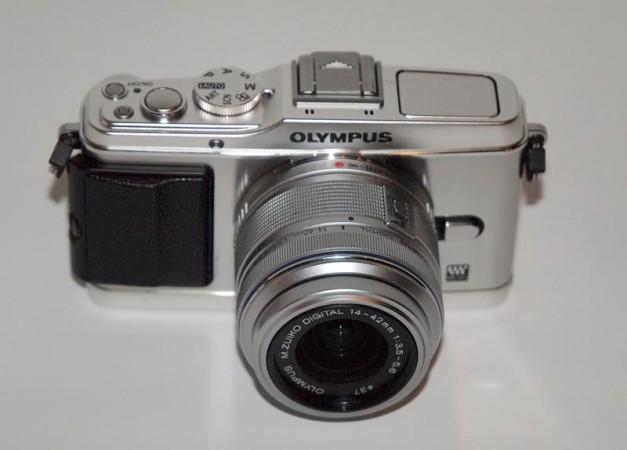 The full-metal bodied mirrorless camera is small, compact and stylish with good imaging capabilities. The mirrorless or micro four third camera comes as a substitute for DSLRs with less weight, shrunken form factor and easy portability. And Olympus E-Pl5 is one of the best mirrorless camera available currently at much lesser price than it was released at.
The E-PL5 features a 16.1MP High-Speed Live MOS sensor with Live MOS sensor and TruePic VI image processing engine resulting outstanding low light photography in a blazing speed. The E-PL5 is also easy to control and features several art filters which come handy to amateurs. We suggest readers to have a feel of both DSLR and Micro Four Third and buy the one that you feel comfortable with.
Nikon D52000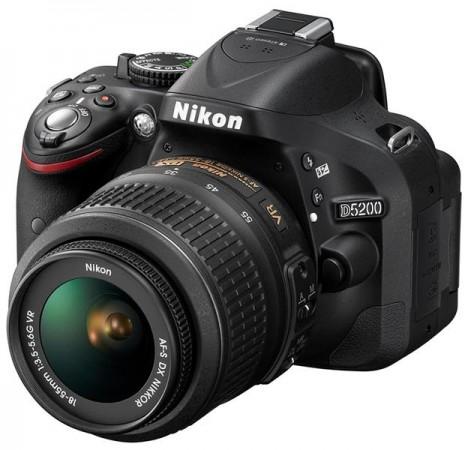 The Nikon D5200 is the predecessor of the previously mentioned D5300 and costs way cheaper than that. Of course, the D5300 offers more features than D5200, so we recommending the D5200 model for those who can't afford the other one.
The Nikon D5200 also features a similar 24MP sensor with an extended ISO range up to 25,800, faster shooting ability in burst mode (5fps) and 1080p video shooting ability.
Nikon D3200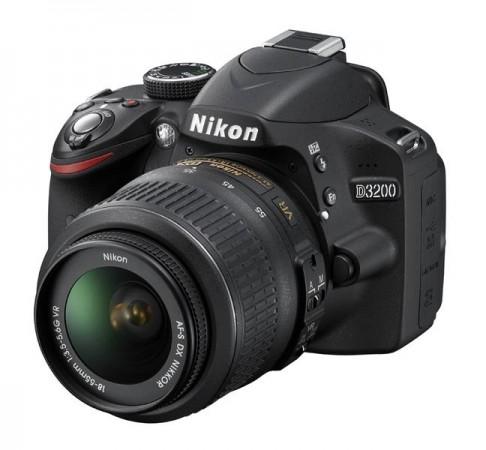 The Nikon D3200 is the inexpensive substitute of Nikon D5200 and has a smaller and lighter body and comes for quite less. Costing around $100 (Rs.5,000) less than D5200 it features 30fps 1080p video recording (D5200 offers 60fps), 11 focus point (D5200 has 39), 12,800 ISO (D5200 features 25,600) and 4FPS shooting ability in burst mode (D5200 offers 5FPS).
Canon EOS 1220D
The latest entry-level DSLR camera from Canon features a 14MP sensor with a highest ISO capability of 6400 with an expanding ability of 12,800. The EOS 1200D also boasts of 9 point AF and a reliable inexpensive camera with a capability to produce impressive images. Canon is offering several deals and combo offers on EOS 1200D through several e-commerce sites such as Flipkart and Amazon.