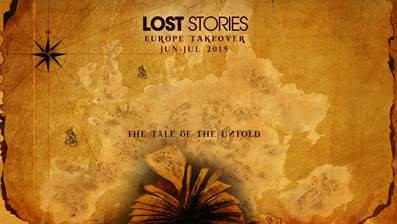 The world's largest annual electronic music festival, Tomorrowland, will take place from 23 to 26 July.
And this year, Indians have a special reason to be proud. Lost Stories, the EDM band, comprising of Prayag Mehta and Rishab Joshi, will perform on the Blue Flame Stage on Friday, 24 July.
The festival, which takes place in Belgium annually, offers a full weekend of music madness, and will feature hottest electronic dance music. Lost Stories will represent India in Tomorrowland, thereby putting it on the global map of dance music.
With their European tour kicking off on 20 June, Lost Stories will perform at major festivals and clubs across European countries including the Netherlands, Spain and France. However, the Tomorrowland fest in Belgium is the most anticipated one for all the fans.
"As the world's biggest DJs and electronic producers make their way to Boom in Belgium, organisers will dress up some 15 stages in over-sized flowers, active volcanoes, giant disco balls, explosive butterflies, smoke cannons, confetti and anything else their minds can possibly dream up," declares the organisers of the Tomorrowland music festival.
To buy tickets for Tomorrowland Music Festival 2015, visit Viagogo.
Watch Tomorrowland Teaser below: