Apart from a few pictures from the Tomb Raider movie, there are not many updates available about the upcoming movie reboot. Recently, actress Alicia Vikander teased about the upcoming Tomb Raider movie while promoting her new movie Euphoria at the Toronto International Film Festival.
Also read: Tomb Raider cast spoilers: THIS Star Wars actor lands in a major role
The actress revealed that the fans can expect the first trailer for Tomb Raider within two weeks. She did not say any specific date as to when the trailer would be out.
Speaking of her character, the 28-year-old actress said, "It's about being young, and not really knowing what kind of life is going to be in front of you. And you've been thrown questions about what you want to do, what you should do, and it's not an easy thing for a teenager to figure that out.
"There's a lot of pressure. It's a coming of age story with a known action character, and hopefully, we'll see some new aspects of her that we haven't seen before."
Based on 2013's Crystal Dynamics video game reboot, the movie centers around Alicia Vikander's Lara Croft and her adventurous journey of solving the mystery of her father's death.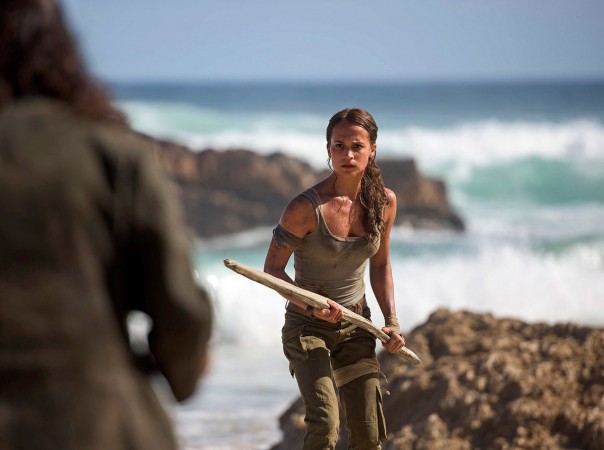 Going explicitly against his final wishes, she leaves everything she knows behind in search of her dad's last-known destination: a fabled tomb on a mythical island that might be somewhere off the coast of Japan. But Lara Croft's mission will not be an easy one; just reaching the island will be extremely treacherous.
Vikander will be joined by the likes of Hannah John-Kamen, Walton Goggins, Daniel Wu, and Dominic West in the movie. Tomb Raider reboot is slated to be released on March 16, 2018.