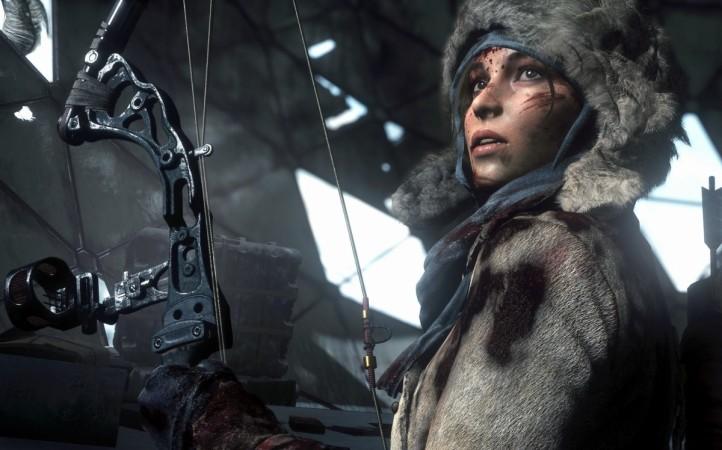 Warner Bros. has revealed the first look of Lara Croft in the Tomb Raider reboot. Actress Alicia Vikander is seen sporting Lara Croft's iconic tank top and cargo pants in the image
Also read: CinemaCon 2017: Sony Pictures releases clips from Spider-Man: Homecoming, Baby Driver, Blade Runner 2049, The Dark Tower and much more
The Swedish actress is playing the role of Tomb Raider in the reboot of the popular film series. Vikander told Netflix: "They told me they were doing the film based on the reboot of the game from 2013.
"That is more of an origin story. You get into an emotional aspect of getting to know Lara hopefully in an in-depth way. So I hope that doing a film of the rebooted game will bring something new and fresh that"ll stand on its own two legs."
Tomb Raider reboot follows the 21-year-old Lara Croft searching for her father who disappeared while she was still young. She refuses to take the reins of her father's global empire as staunchly as she rejects the idea that he's truly gone.
The official synopsis reads: "Advised to face the facts and move forward after seven years without him, even Lara can't understand what drives her to finally solve the puzzle of his mysterious death.Going explicitly against his final wishes, she leaves everything she knows behind in search of her dad's last-known destination: a fabled tomb on a mythical island that might be somewhere off the coast of Japan. But her mission will not be an easy one; just reaching the island will be extremely treacherous. Suddenly, the stakes couldn't be higher for Lara, who—against the odds and armed with only her sharp mind, blind faith and inherently stubborn spirit—must learn to push herself beyond her limits as she journeys into the unknown. If she survives this perilous adventure, it could be the making of her, earning her the name tomb raider."
In an interaction with GQ, the actress said: "We meet her as a young woman who is strong but questioning her place in the world, through the trials that help her hone her skills, and finally, to the formidable — yet still vulnerable — woman she becomes, as the Tomb Raider."
The movie will see Walton Goggins, Daniel Wu, and Dominic West playing significant roles. It will release in theatres in March 2018.