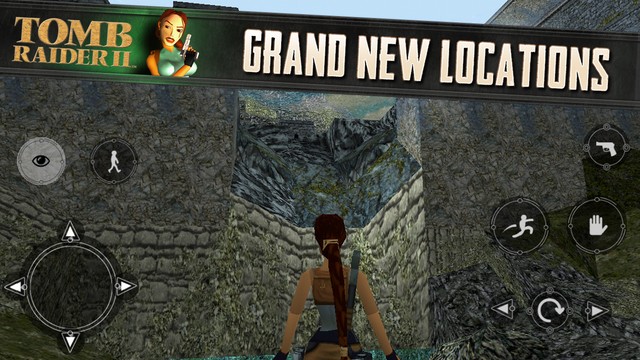 Keeping in tune with the holiday merriment, Tomb Raider 2, the cult video game based on the adventures of British archeologist Lara Croft has rolled out for iPhone and iPad.
Tomb Raider, which debuted in 1996, is counted among the best selling video games franchises of all time and until now it has sold over 42 million units..
Released on iOS a few days back with a price tag of $2, the game will now be available at a discounted price of $1 for the holiday season.
The cult game of 90's will feature all touch based controls and is expected to receive decent success on the iOS platform.
The Plot:
Lara Croft is on a mission to find the Dragon powered Dagger of Xian through an adventurous journey. And through the journey she meets several opponents like Warrior Monks, Yetis and more who are looking for the same. The adventure gets even more exciting, thanks to the beautiful locations of Italy, Tibet, Venice and China.
The game features different arms including grenade launcher, m16 rifle, harpoon gun and more. It also features different vehicles to ride on including motorboats, quad bikes, snowmobiles and more. The players can unlock 50 levels through the journey.
With an installation size of 307MB, the Tomb Raider 2 is available in different languages like English, French, Italian, Japanese, Spanish and more. Unfortunately this game is not yet been available on the Android platform.