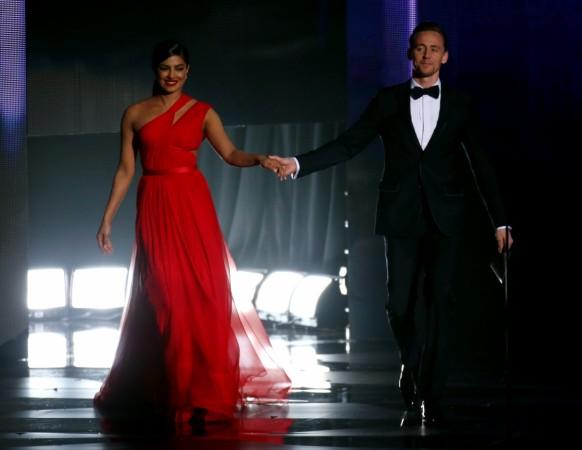 It looks like the makers of Quantico are leaving no stone unturned to make the show a hit. The latest report suggests that Tom Hiddleston, who was seen flirting with Priyanka Chopra, will star in her show, Quantico.
Speculations are rife that Taylor Swift's ex-boyfriend Hiddleston will make a guest appearance in Quantico season 2. The Thor star will have a potential love story crossover in Chopra's show, IANS reported.
Ever since Tom and Chopra appeared together at the Emmys Awards, fans have been talking about a possible new pair and the latest news might add fuel to the fire.
Priyanka will be seen portraying the role of a CIA agent in the second season of the show. Talking about the show, she said, "If you thought last season was exciting, wait until you've seen what Alex and the gang have got in store for you this time! Trust me you don't wanna miss a minute of #Quantico Season 2, premiering this Sunday at 10|9c on ABC."
In other news, Chopra has been in the news for her Emmys appearance. She along with Hiddleston presented a trophy together at the 68th annual Emmy Primetime Awards ceremony in Los Angeles on Sunday. There were reports that Chopra and Hiddleston were flirting with each other at the ceremony's after-party.
"They were openly flirting with each other at the Emmys after-party, in-between snapping selfies and mingling with guests," a source told E! News, adding, "Tom had his arm around her and held her close. Afterwards, Tom and Priyanka talked closely and were holding hands at one point for a few moments. Priyanka fixed Tom's bow-tie and then the two kissed on both cheeks," the source added.
"Priyanka and Tom said goodbye and she told him that she will see him later. They left the event about a minute after each other," the source added.