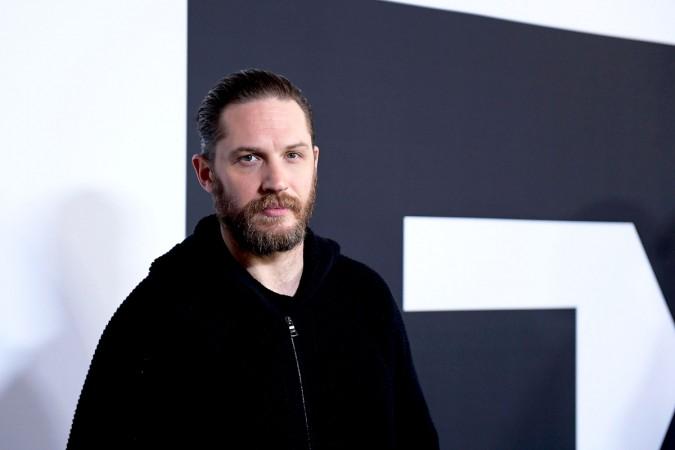 Tom Hardy is playing hard to get when it comes to revealing his Venom look. The team is keeping the vicious look under the wraps. But it looks like the actor is trying to make up for the secretive Venom look by revealing his look for another project.
The actor recently took to Instagram and shared a slew of pictures from his upcoming movie Fonzo. Hardy plays the iconic mob boss Al Capone in the film and he is getting into the skin of the role. The transformation of the British actor is mind-blowing.
In the images, Hardy appears half bald and portrays a wrinkle-filled face. The movie portrays the story Al Capone as he nears the end of his life.
The story will focus on Al Capone post his prison release and will show his battle with dementia. Capone, sometimes referred to as "Scarface," had distinctive facial scars on the left of his face. He was imprisoned for tax evasion in 1932, at the age of 33, after FBI chased him for years.
The film's full synopsis reads: "Once a ruthless businessman and bootlegger who ruled Chicago with an iron fist, Alfonse Capone was the most infamous and feared gangster of American lore. At the age of 47, following nearly a decade of imprisonment, dementia rots Alfonse's mind and his past becomes present as harrowing memories of his violent and brutal origins melt into his waking life."
The first look was shared a few days ago but the new set of pictures provide a better look at the actor. Hardy also shared a few pictures with his cast members and one picture features the clap board.
Filming of the movie began earlier this month with the cast and crew in New Orleans. The film is directed by Josh Trank. A release date is not in place yet.