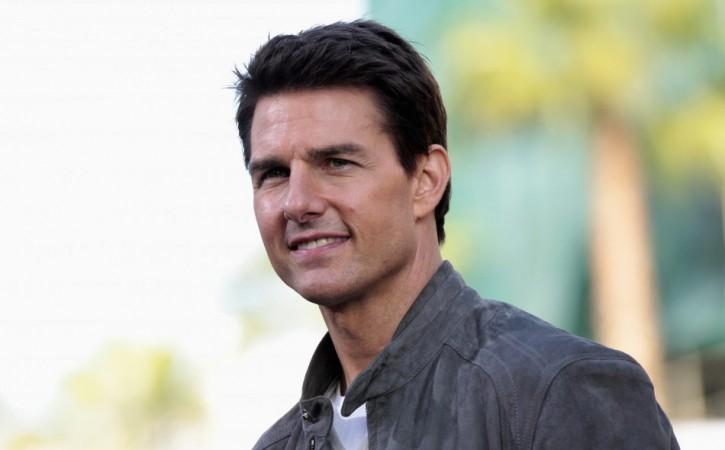 Even with the spotlight on his divorce, Tom Cruise has a big reason to be happy again. The actor has topped Forbes's annual list of highest-paid Hollywood actors which was released on Tuesday.
According to the Forbes, the "Mission Impossible" star has topped the famed list with his earnings estimated at $75 million in the one year period ending in May 2012. The actor is said to have earned almost twice as much as second-place finishers Leonardo DiCaprio and Adam Sandler, both who earned an estimated $37 million during same period.
His recent hit "Mission: Impossible- Ghost Protocol" catapulted Cruise to top spot, earning him a staggering $700 million at the box office worldwide, Forbes said.
Dwayne Johnson, popularly known as "The Rock", came in fourth position with his total earnings estimated at $36 million. Comedian Ben Stiller grabbed the next spot at number five with $33 million in earnings. Actors Johnny Depp, Will Smith and Sacha Baron Cohen were tied in sixth place, with each actor estimated to have earned $30 million.
Mark Wahlber, who in 2013 will be seen in thriller flick "Broken City", took the ninth place with $27 million, while "Twilight" star Taylor Lautner with $26.5m rounded up the top ten spots.
In order to prepare the list, Forbes factored in the following parameters such as upfront pay, profit participation, residuals, endorsements and advertising work. The magazine also spoke to managers, agents, lawyers and various industry sources to help compile the list.
Meanwhile, Cruise is currently in the midst of a divorce from his wife of six years Katie Holmes. The highest paid actor, who turned 50 on Tuesday, spent his birthday alone at home without the presence of his wife and daughter Suri. Holmes, 33, was believed to have filed for separation on account of her husband's fierce affinity towards Scientology. The "Dawson Creek" actress is reportedly seeking sole custody of their six-year-old child.