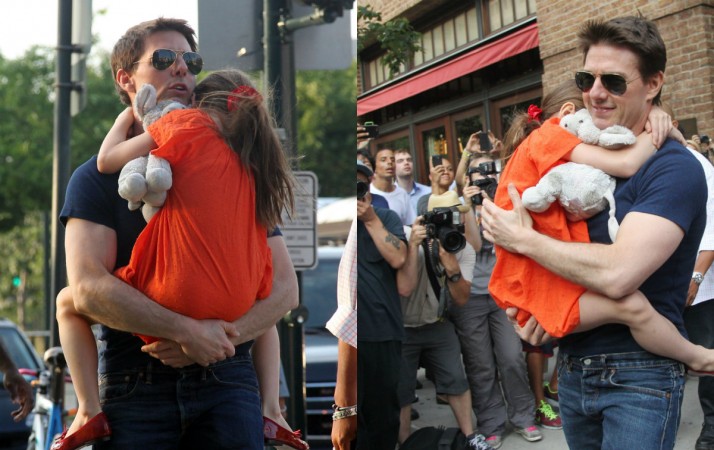 Tom Cruise is on the professional front preparing to drop what we undoubtedly can term an epic trailer of Mission: Impossible 6 during the Super Bowl this weekend. But on the personal front, rumours are doing the rounds that the MI6 actor is planning on leaving Scientology for the sake of his daughter.
If the grapevine is to be believed, the actor is quitting the belief system because he is unable to meet his estranged daughter Suri Cruise due to the strict rules imposed by the church. But Gossip Cop claims otherwise.
Also read: This Mission so Impossible: Tom Cruise falls again while performing an MI6 stunt scene; here's what happened [Video]
According to Star Magazine, the actor seeks to reunite with his 11-year-old daughter whom, it is said, he has not met in over four years.
He has reportedly reached a "breaking point, and something has to give," the magazine's source claims. The insider adds: "If he wants her back, he'll have to walk away from the church, which has been a huge part of his life, to say the least. Leaving Scientology would be the toughest decision he'll ever have to make."
Tom and Suri were last seen together in publicly in August 2012. Paparazzi captured the father-daughter duo one last time at Disney's Typhoon Lagoon Water Park in Florida. Since then, the two have never been seen together — at least not in public.
There have been several reports over the years that suggest the actor has no relationship with his daughter.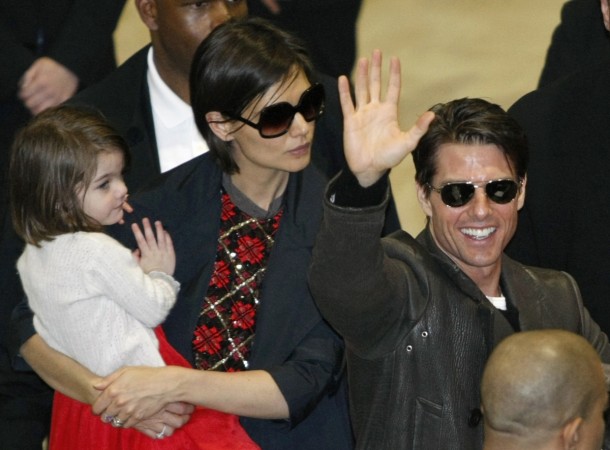 But with these rumours doing the rounds, the question that arises is whether Tom would really give up on the church for the love of his daughter.
Apparently, the actor, who turned towards Scientology in 1990, fears a threat from the church if he decides to give up. "If Scientology declared open season on Tom, they could bury him, since they've probably got all sorts of dirt on him from his audit sessions," says the insider.
"It's an unspoken threat, but Tom has to be aware that the church would do everything in its power to keep him from leaving," adds the source.
The source claims that the only way out for Cruise is he could cut a deal "where he would be left in peace as long as he doesn't speak out against Scientology. That way, both sides win."
But Gossip Cop has debunked these claims and said these are mere rumours. The Mummy star has no plans of leaving the church. The actor himself called Scientology a "beautiful religion" and said he is proud to be a part of it.