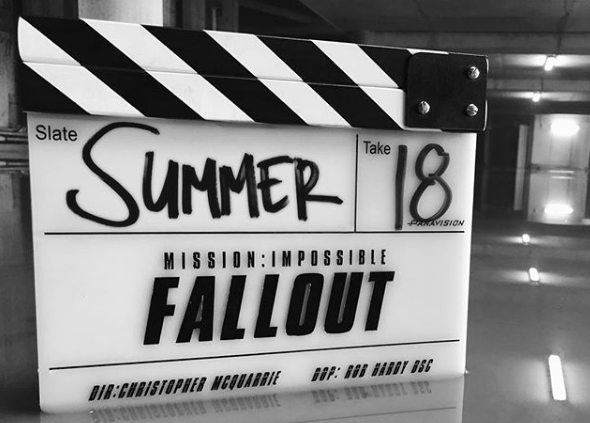 The wait is over! Mission: Impossible 6's first trailer is slated to release as part of the Super Bowl LII. MI6's trailer is expected to drop along with Fifty Shades Freed's new trailer and Pacific Rim Uprising to name a few, Variety reports.
As reported by Daily Express, Trailer-Track shares that a small TV spot will be broadcast but the full trailer will land online for international viewing.
Also read: MI6 director wanted The Last Jedi title for Mission: Impossible 6. Here's why he resorted to Fallout
Considering the hype surrounding the stunt scenes in the movie, Mission: Impossible 6's trailer is likely to tease a series of edge-of-the-seat moments from the movie and reveal considerably less plot details.
Ever since the title of the sixth MI movie has been announced, Tom Cruise has taken to Instagram to tease some jaw-dropping moments from the movie. After he revealed that the new movie is title Fallout, the actor shared a picture featuring Cruise hanging off a helicopter.
Following that, the actor also shared a picture where he is seen flying, literally, between two buildings. The shot is presumably from the scene where he broke his leg last year and was forced to take a break from the filming.
Appearing on The Graham Norton Show, the actor discussed the mishap and said showed fans how exactly he broke his ankle. Taking a leap from one building to another, the actor showed fans three different angles of how exactly the famous injury happened.
While sharing the clip, Cruise revealed that the shot was part of a chase sequence and Ethan Hunt was running behind Henry Cavill's character in the movie.
Though the makers haven't disclosed the Superman actor's role in movie, Variety reported last year that he played "some sort of a right hand to the head of" Ethan's team.
Cruise also went on to talk about the most ambitious stunt ever recorded for the franchise. "There is one big set piece, which has been two years in the planning. We do an aerial helicopter sequence, which in terms of action is the largest we have ever done," Cruise told Graham.
"We were flying very low near rock faces and I was literally on Henry's tail. It was incredibly exhilarating and dangerous." Cavill added: "I thought at one point, 'ah, this is how I go but at least I will have been killed by Tom Cruise and it will definitely make the papers!'"
Fans will have to watch the trailer to see if the said stunt is teased in the promo or not. Without much further ado, here are a few quick links as to where you can watch the Mission: Impossible 6 aka Mission: Impossible – Fallout's trailer online: