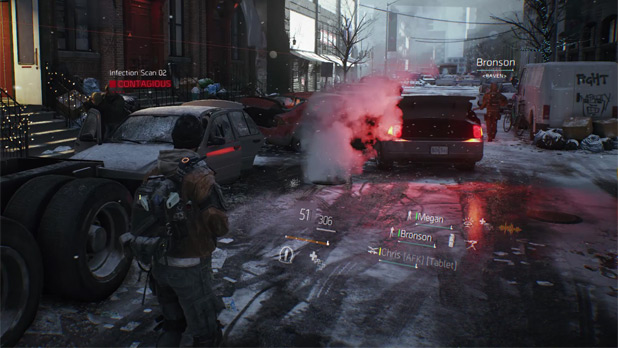 Ubisoft may be one of the primary names in the videogame industry, but that doesn't mean it has been without its share of criticism for some of its products. Of course, Ubisoft will remain tight-lipped about it.
Some of the titles such as Watch Dogs, Assassin's Creed: Unity and The Crew. All of these games not only harmed the company's reputation as one of the top developing names in the industry, but also proved to be a major headache for players hooked on to them.
Ubisoft has already announced that its upcoming title Tom Clancy's The Division will be delayed by an year. While fans will expect the game to get even better with the newfound time on hand, suspicions are bound to creep in on whether the game is heading toward a Watch Dogs-like disaster.
Ubisoft had also delayed Watch Dogs prior to its final release. At that time, the company claimed that the delay to the game was "tremendously important" for them, since it was determined to deliver a final, polished product.
However, when Watch Dogs was finally released, it was nowhere near what the developer had expected. Although, in its defence, the game would have been even worse had it arrived on time and not been delayed.
With the upcoming The Division now delayed to 2016, we can only hope Ubisoft has learnt from the mistakes of the past. Maybe, the delay is even a blessing in disguise for the game since it is boasting of one of the largest, open-world multiplayer third person shooters (with RPG elements) from the company.
"I think all fans of the title can agree that it would be better for us to wait another year for them to release the game than to get something they slapped together to meet a deadline just for the sake of playing it," writes Ian Miles Cheong of Gameranx.
"On the contrary, I think it means that they are simply developing the title the way it ought to be made – with time, effort, and care. After all, rushing hardly helped Ubisoft's previous titles," he added.
Going forward, fans won't like to be spared another Watch Dogs-like debacle from The Division, and that too after the game has been touted as one of the major videogames to be released in the future. Maybe, this is where Ubisoft finally gets to exorcise the demons that have haunted it since the release of the title.
Do you think Ubisoft will be able to rise from the ashes of Watch Dogs and deliver The Division as one of the best titles of 2016? Let us know in the comments section below.
[Source: Gameranx]