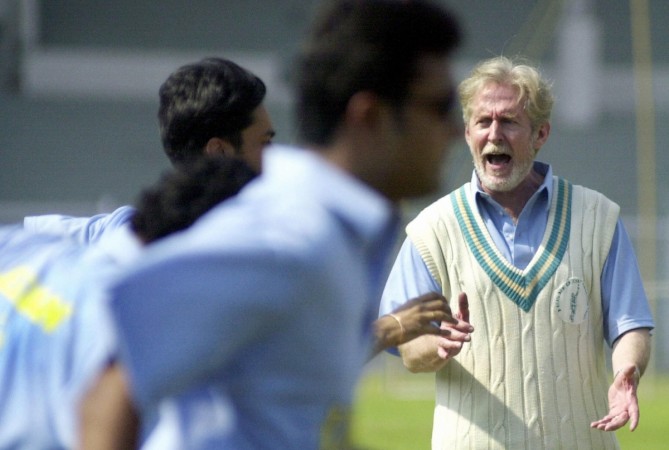 Veteran actor Tom Alter, who is known for his role in Zabaan Sambhalke, has been diagnosed with skin cancer. The actor is receiving treatment at Saifee Hospital in Charni Road, Mumbai, for stage four cancer.
His son Jamie Alter told The Quint that Tom is suffering from a condition called as Squamous Cell Carcinoma, which is a form of skin cancer. The 67-year-old actor has had a relapse of cancer and is undergoing treatment for the same.
"We're coping. It's stage four cancer, it's not bone cancer like is being reported. It's what's called Squamous Cell Carcinoma and it's a relapse of something he had last year, which unfortunately wasn't detected until it reached a very advanced stage and the appropriate treatment is going on," Jamie told The Quint.
"He's under very good care here at Saifi hospital in Bombay and we've got a very good medical team on board. So, right now, as a family, we're going to ask for a bit of privacy until we can give updates about how the treatment is going. Honestly, we don't have any answers because the treatment has just begun. But we as a family are very happy with the level of attention he's getting here. We'll let the media know through a statement as and when things get better."
Tom has worked in several movies, TV shows and theatre in his acting career. He is known mostly for playing the "white man" in films and TV shows.
Here are some lesser-known facts about Tom Alter
Background
The actor of American descent was born in Mussoorie, Uttarakhand, and lived in Mumbai. His grandparents moved to Madras (Chennai now) from Ohio, the US, in 1916 and then settled in Lahore, Pakistan. His father was born in Sialkot, Pakistan. After partition, his parents moved to India.
Gold medal diploma graduate in acting
The talented actor is a gold medal diploma graduate in acting from Film and Television Institute of India in Pune. He then started acting in films and television. Tom has acted in more than 300 movies and TV shows.
Wanted to become Rajesh Khanna
Tom became an actor because of late legendary actor Rajesh Khanna. Inspired by Rajesh-Sharmila Tagore movies, Tom decided to act in films.
"I still dream of being Rajesh Khanna. For me, in the early 1970s, he was the only hero — romantic to the core, not larger than life, so Indian and real — he was my hero; the reason I came into films and he still is.There was something very warm about Jagadhri. I remained a teacher there until the day I watched Rajesh Khanna romance Sharmila in Aaradhna. That was the beginning of my addiction to cinema," he said in an interview in 2009.
Sports journalist and author
In the late 1980s and early 1990s, Tom worked as a sports journalist and became the first person to interview Sachin Tendulkar before he made his debut for India. He also wrote three books – The Longest Race, Rerun at Rialto, and The Best in the World.
Thumb got amputated
Last year, the actor had to get his thumb amputated due to his condition. However, the actor continued to act. "All is well. I have never stopped in any direction – television, theatre, films… since '74, non-stop! I have been doing so many things," he told Hindustan Times while talking about his health condition this year.
Notable work
Tom acted in films, TV shows and theatres, but he is famous for his roles in shows like Zabaan Sambhalke, Betaal Pachisi, Shaktimaan, Captain Vyom, Samvidhaan: The Making of the Constitution of India and films like Aashiqui, Shatranj Ke Khiladi, Karma, Parinda, Gandhi, Junoon, and Kranti.
He was recognised with Padma Shri
In 2008, Tom was awarded the prestigious Padma Shri by the government for his contribution in the field of arts and cinema.