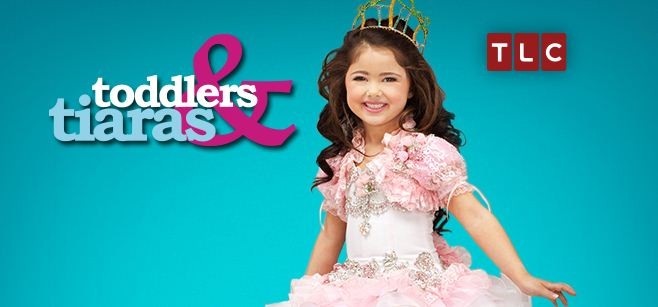 Season 7 of TLC's "Toddlers & Tiaras" is just a week away, and this time around fans will get to see the parents and their pageant queens trying more than ever before to come out on top. The show comes back after a break of nearly three years and clearly there is so much that has changed in the pageant world.
"Toddlers & Tiaras" Season 7 will see Coach Jaimie's Sassy Supremes facing off against Cambrie's Court and neither of the coaches is going to let anything get in their way. Cambrie explains in the trailer for the new season: "What pageants used to be, with the fake tan and the fake hair and the teeth...That's just the base line now." Jaimie agrees with this sentiment, as she adds, "Now you have to be trained, you have to know which 'x' to hit at which time and what to do on every 'x'."
These toddlers not only need talent and perseverance to achieve greatness in this world of glitter and glamour, but also a "good body" even if you are just five years old. To this end, Cambrie has hired NFL player Brandon Ghee who will help "lose all the chub chubs," as she explains it.
The 29-year-old football player, who was with the Cincinnati Bengals for five years and the Tennessee Titans for one before choosing to be a free agent, hopes to impart some wisdom on fitness at the boot camp. In the promo video, Brandon is seen working the girls really hard, making them run laps, jumping jacks and every other fitness workout in the book.
Also Read: 'Are You The One' Season 5 news
Coach Jaimie is also training her toddlers tirelessly, but her approach is a little less direct. She informs 3-year-old Selyse that her routine isn't perfected yet, just before she goes for her first out-of-state pageant. However, when she realises that Selyse's mother isn't happy about the critique, she turns around and compliments the little girl.
Which of these techniques will work when it comes to winning the championship? Fins out when "Toddles & Tiaras" Season 7 airs at 9 p.m. (EST) on Wednesday, Aug. 24, via TLC.