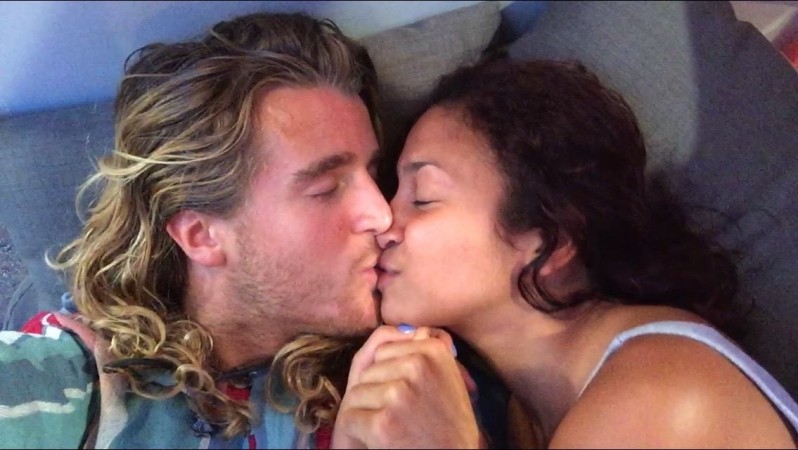 Season 4 of MTV's "Are You The One" was aired on Monday, Aug. 15, and much to the fans' surprise, all the 20 cast members found their perfect match in the group. Although there were some obvious pairings like Morgan-Tori and Sam and Alyssa, a few of the couples really shocked all.
The last challenge saw the cast members participating in "You Lucky Beaches" in which the women tried to get a set of golf balls into a slot marked with names of the guys. Winning this challenge would have been the opportunity for Victoria to go on a date with John before the show's conclusion. However, Nicole and Julia won the game and went for dates with John and Cam respectively.
While Julia and Cam's date went well with each of them more or less admitting their feelings, Nicole and John ended up fighting. John told her that he was in the game for money, and expressed his confusion over Victoria being his match. He claimed that she was too pessimistic, at which point Nicole pointed out that he too was equally pessimistic. The two ended up arguing over this topic, and in the end Nicole just crashed Julia and Cam's date.
Also Read: Princess signs prenup to prove her love for Ray J in 'Love and Hip Hop Hollywood'
When they reach home, John and Victoria pick up a fight, which ends with both of them claiming that they were not happy with their strategic pairing. However, John apologises to Victoria later and the two of them kiss, effectively making them one of the pairings.
At the final match-up, the ten perfect matches were revealed. Of them, Kaylen-Asaf and Francesca-Gio were the two pairs that shocked the most. Which couple were you most shocked by? Let us know by voting in the poll below:
Which of these pairings were you most surprised by?
Meanwhile, there are already talks about MTV renewing "Are You The One" with Season 5. There are official confirmations yet, but the twitter page for "Are You The One?" tweeted on Tuesday, May 31, asking "10 hot singles" to audition to be a part of the show.
The Twitter handle seems to be managed by handled by Lighthearted Entertainment, the production house behind "Are You The One?" and according to the tweet, the shooting for the new season has already begun.
BIG NEWS!!! Season 5 is filming next Fall & we need 20 hot new singles! Apply today! Click here: https://t.co/8o3xXdoG4d

— Are You The One? (@AreUthe1Casting) May 31, 2016