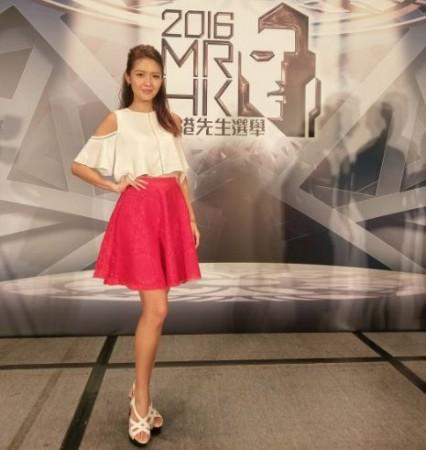 TVB star Toby Chan, who will soon be celebrating her 29th birthday, has revealed once and for all who the love of her life is. While many TVB fans have been praying to see her with Mr. Hong Kong 2010 contestant William Chak, Toby has revealed that she and William are nothing more than close friends.
Toby is inching closer towards the fearsome 30s when actresses find more and more difficult to find starring roles. However, that is not deterring the confidence of the 2010 Miss Hong Kong winner. She hopes to fulfil her contract with TVH and continue to shine in her thriving career.
She also went on to add that if the part is justified she would also shed clothes for the camera. The man who she is dating, and no, that is not William, would support her in all her professional decisions. Toby has confirmed that she is dating an affluent lawyer named Warren Tong.
Although the couple seems to be in love with each other, marriage is not in Toby's short term goals list. She is putting off getting hitched to at least after she turns 35.
Meanwhile, the one goal Toby wants to achieve before her 30th birthday, which falls on Aug. 27, 2017, is to give herself a flat stomach. The petite beauty was of course joking about this, because as she has revealed in the past, she already does about 200 sit ups everyday and is in the best of shapes.
Watch Toby's interaction with her fans here: