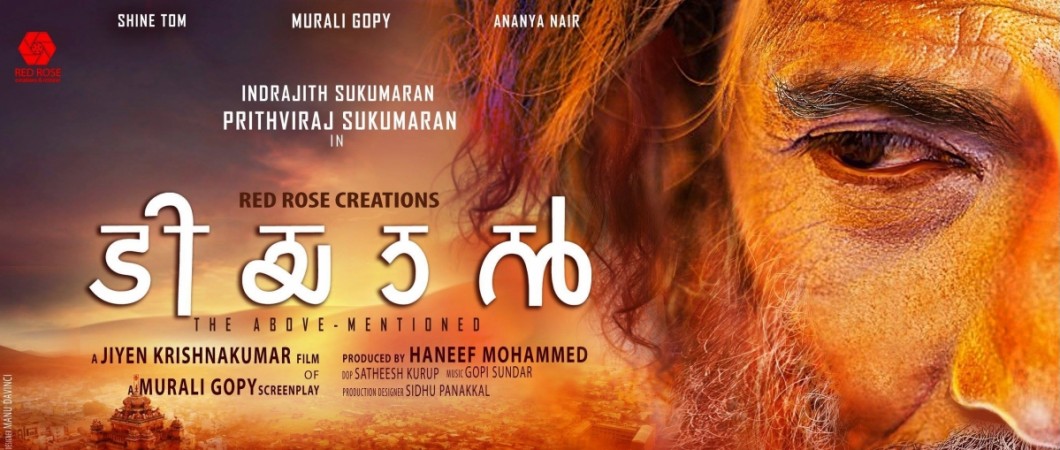 The shooting of much-awaited Malayalam movie Tiyaan wrapped up on Thursday, February 2, and both the lead actors and brothers Indrajith Sukumaran and Prithviraj Sukumaran got emotional while leaving the sets of the big-budget entertainer.
Check February releases
Both the actors have posted long messages on their Facebook pages about the movie, and how the Jiyen Krishnakumar-directorial has influenced their life. Prithviraj will be seen as Aslan Mohammed and Indrajith portrays Pattabhiram in the movie, which is said to be made on a budget of Rs 20 crore. The screenplay of the movie has been penned by Murali Gopy, who also plays a significant role.
Prithviraj says that his character Aslan has taught him many lessons, and calls it one of the most complex characters ever written for him. He also shares about the fun time the actor had with the entire cast and crew, and also mentioned that the concept of his debut directorial venture Lucifer was born on the sets of Tiyaan.
As I walk away from the sets of #TIYAAN for one last time..I wonder if it'll be me saying bye to the sets..or Aslan bidding adieu to me. Few characters can stake claim to influencing the actor at a level that is deeper than the self, inner than the conscience. Aslan will have taught me a lot..lessons that I'm sure are left to be discovered in my life henceforth. It has been a privilege to lend form to what I believe is one of the most complex characters ever written for me, in what is undoubtedly one of Malayalam's biggest ever productions. Thank you #Krishnakumar, #Murali and Mr. Haneef Mohammed of Red Rose Creations, whose conviction is the biggest reason behind the sheer scale of #TIYAAN. And yes..like always..felt like school days..arguing, disagreeing, fighting over pretty much every shot, and then silently acknowledging each other as we watch the shots on the monitor with my brother #IndrajithSukumaran. Oh...and did I mention? #LUCIFER was born on the sets of #TIYAAN
Meanwhile, Indrajith claims that Tiyaan is one of the biggest Malayalam movies that will entertain the audience with a cinematic experience like never before, and tags his character Pattabhiraman as the toughest assignment he has ever done in his acting career.
After multiple schedules spanning through a period of 7 months, I wrap up my work for TIYAAN today. It was emotional bidding adieu to the whole set of cast n crew who worked day n night, travelling up n down the country, for almost 100 days, putting heart n soul to make this movie to what it has turned out to be..TIYAAN undoubtedly will be one of the biggest ever movies produced in Malayalam, and god willingly shud present the viewers with a cinematic experience like never before. Prithvi and me have combined ourselves together in so many movies, but trust me.. there was something really really special about this one, thanks to our characters n the way they have been penned! And for all those of you, who have showered me with constant love n support all thru these yrs, watch out for 'Pattabhiraman', my toughest assignment till date.. :)

Produced by Haneef Mohammed, directed by Jiyen Krishnakumar and penned by my dear buddy, the talented Murali Gopy, TIYAAN will hit the screens by mid 2017.

Thanks n cheers! PS : Watch this space for more updates regarding the movie till its release, during coming months..
Tiyaan has being bankrolled by Haneef Mohammed and also stars Padmapriya as Vasundhara Devi, the love interest of Murali's character, apart from Ananya Nair, Shine Tom Chacko and Paris Laxmi in significant roles. Though the team hasn't revealed the release date of the movie, it is expected to hit the screens soon.