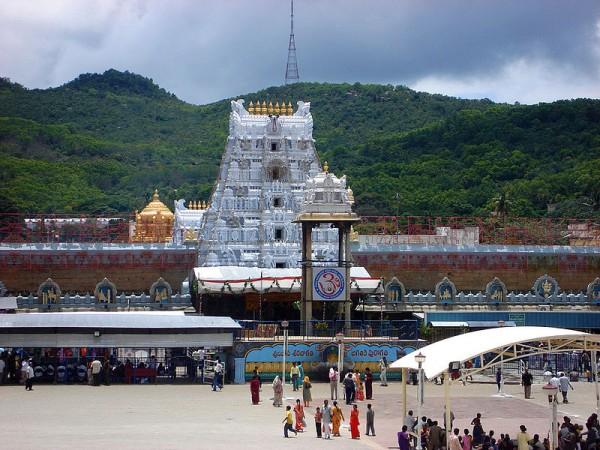 The Tirumala urban police on Wednesday busted a racket and arrested 10 people for selling VIP darshan tickets. The accused were using letterheads of several government officials of Andhra Pradesh to obtain VIP tickets to sell them at a higher price.
Read: Cash-rich Tirupati temple faces a loss of Rs 140 crore; free and low-cost Tirupati laddus blamed
The racket, which thrived on until 2015, slipped under the radar when the Tirumala Tirupati Devasthanams started sending SMS alerts to bureaucrats, on whose names the recommendation letters were issued.
Realising their game's up, the racket came up with a new strategy. They started making duplicate donor passes and sold them for Rs 4,000 to Rs 5,000.
According to Times of India, a police official said, "They somehow managed a donor passbook and copied bar coding. They used this to help several people have darshan, but TTD grew suspicious and introduced a similar method of sending alert message to donors."
People who donate 10 lakh and above are allowed to get darshan three days in a year along with four other members from the family. The temple will also provide free accomodation to the donors.
The mastermind of the racket is a TTD employee. All the accused are from Tirupati and neighbouring areas. A Tirumala police officer said, "They made an error in one of the passbooks. The number 0 was printed as alphabet O. They have been arrested and remanded to judicial custody."