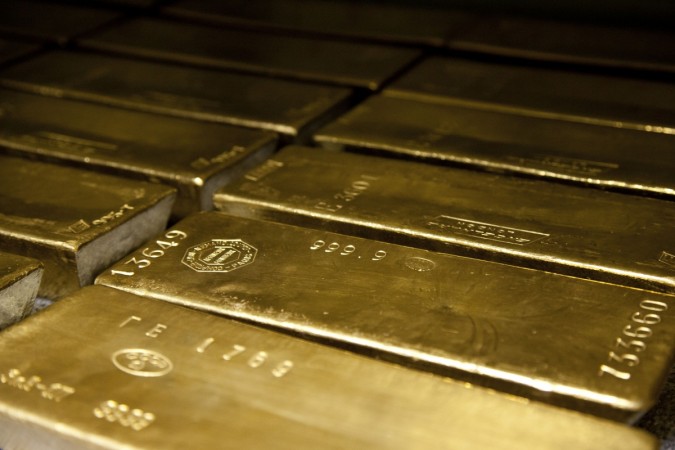 The Sri Venkateswara Swamy Temple, which is the world's richest Hindu temple situated in Tirupati in the South Indian state of Andhra Pradesh, wants the Indian government to look at redeeming longer-duration gold deposits under the Gold Monetisation Scheme (GMS) in the yellow metal instead of cash.
"We wrote to the government to change certain conditions in the scheme and offer principal and interest in the form of gold for medium-term and long-term deposits," Reuters quoted temple administrator Tirumala Tirupati Devasthanam's (TTD) executive director D Sambasiva Rao as saying.
Under the extant rules, gold deposited for medium-term (five to seven years) and long-term (12 to 15 years) is redeemable in Indian rupees only, whereas gold held for short-term (one to three years) can be redeemed either in Indian rupees or in gold.
The current interest rates are 2.25 percent (medium-term) and 2.50 percent (long-term). For short-term deposits, banks are free to fix the interest rates.
In January this year, the government modified the scheme to allow premature withdrawal of gold deposited for medium-term or long-term, subject to a reduction in interest payable.
The Sri Venkateswara Swamy Temple, popularly known as Tirupati temple, holds about 7 tonnes of gold valued at about $277 million at current prices. Most of the gold the temple gets is from offerings by devotees seeking blessings.
The GMS launched by Indian Prime Minister Narendra Modi last November aims at unlocking about 20,000 tonnes held by Indian households and institutions, mainly Hindu temples to bring down import of the precious metal.
Reuters quoted Rao as saying that TTD deposited 1.3 tonnes of gold with Punjab National Bank last month at a rate of 1.75 percent for three years and will be depositing another 1.4 tonnes shortly with Indian Overseas Bank for an interest rate of 1.25 percent.
The option to redeem the yellow metal is being preferred by another Hindu temple as well. Another temple located in Mumbai will also be depositing gold for short-term.
The Shree Siddhivinayak Ganapati Temple in Mumbai will deposit 44 kgs of gold with a bank by the end of the month for a short-term, the agency quoted Narendra Murari Rane, chairman of the trust for the temple, as saying.