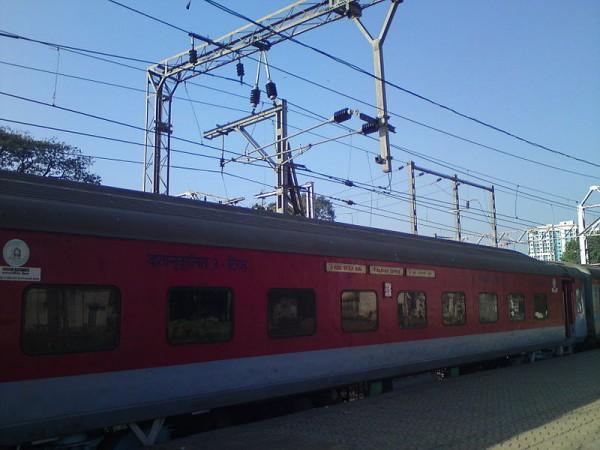 Twelve coaches of Delhi-Dibrugarh Rajdhani Express derailed from its tracks early Wednesday, leaving at least four passengers dead and many injured. However, this is not the first case of railway accidents in Bihar.
Here is the timeline of train mishaps that have taken place in the state of Bihar since 1950:
7 May 1950: A train derailed from its tracks while on a bridge, killing 81 people and injuring 100 others.
8 March 1961: Collision of a passenger and freight train killed 11 people and injured another 37 between Kalihar and Bihar.
6 June 1981: The deadliest-ever rail accident on record killed more than 600 passengers, when the driver braked abruptly to avoid hitting a cow. Additionally, a train between Mansi and Saharsa derailed while on a bridge and plunged into the Bagmati River, carrying over 800 passengers. While 250 bodies were traced, rests were never found.
10 March 1986: Two trains collided at Khagaria, killing 50 people and injuring 200 others. On 6 August, Bihar witnessed one more train collision between an express train and stationary goods train in Palamau district, where two coaches fell into a stream killing 52 people and leaving 35 injured.
1 November 1988:Udyan Abha Toofan Express derailed and killed 48 people in Sakaldiha.
25 June 1990: A train accident killed 60 people in Mangra town, Daltongunj where a goods train crashed into a passenger train. Another 60 people were killed in a train disaster on 16 July 1993 in Darbhanga district.
9 September 2002:Over 130 people were killed when Howrah-Delhi Rajdhani Express derailed and plunged into Dhave River. The rail disaster was due to sabotage by the Naxalites as per the reports.
1 December 2006: 35 people were killed and 17 were injured when a deconstructed portion of the 150-year-old 'Ulta Pul' bridge in Bhágalpur in the Ganges, fell over a passing train.
25 May 2010: The Rajdhani Express travelling from Delhi to Guwahati derailed in Naugachia injuring 11 passengers. The mishap took place when the driver heard a loud explosion nearby, and abruptly applied emergency brakes.
19 August 2013: The Dharma Ghat train accident took lives of 37 people in Khagaria district. Though the driver applied emergency brakes, the Saharsa-Patna Rajyarani Express ran over 37 pilgrims, who were on the track.
25 June 2014: 12 coaches of the Delhi-Dibrugarh Rajdhani Express derailed in Chapra. While the exact cause of the mishap is yet to be determined, sabotage by Maoists is being suspected.