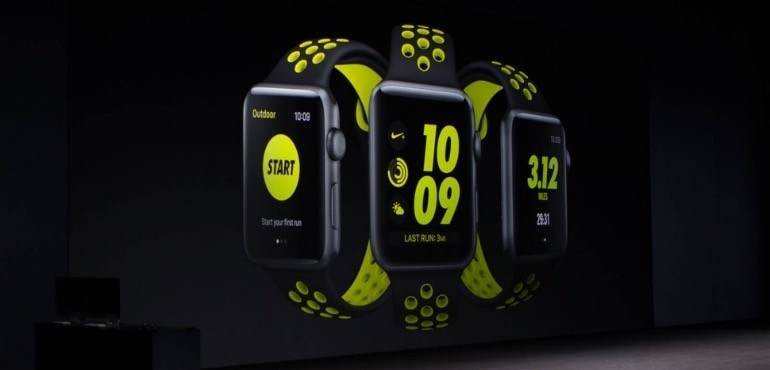 Apple CEO Tim Cook has been spotted wearing a mystery device connected to his Apple Watch around the company's campus, which is touted to be a non-invasive glucose tracker prototype. According to a recent CNBC report, Cook is reportedly testing the rumoured accessory to monitor how the blood sugar levels could be controlled by various factors like food and exercise.
Apple's interest in non-invasive glucose monitoring techniques could indeed pave the way for some breakthrough research in treating diabetes and other emerging challenges in life sciences.
Cook was earlier spotted wearing a similar device during his recent visit to the University of Glasgow, wherein he had explained to the students why he was wearing the medical device connected to his Apple Watch. However, he did not clarify if the device was indeed an Apple prototype, but that could be a possibility.
Here's what Cook had to say regarding the problems faced by diabetic people:
It's mentally anguishing to stick yourself many times a day to check your blood sugar. There is lots of hope out there that if someone has constant knowledge of what they're eating, they can instantly know what causes the response... and that they can adjust well before they become diabetic.
Apple has tie-ups with companies like Medtronic and Dexcom who sell iPhone-related health accessories and the company has recently started hiring a group of dedicated biomedical engineers to develop advanced sensors that can monitor blood sugar levels non-invasively.
Apple's recent interest in the medical field could actually explain its ongoing research in the treatment of diabetes and the development of non-invasive glucose trackers.
Consequently, the Cupertino Company is all set to release some smart bands that could connect to the Apple Watch to monitor blood sugar levels in real time and thereby help its wearer to experience diabetes treatment in a non-invasive style.
The existing diagnostic port on the Apple Watch could come in handy for establishing a proper communication path between the watch and the smart band. Thus, there will be no need to connect additional sensors to your Apple Watch for monitoring blood glucose levels in real time.