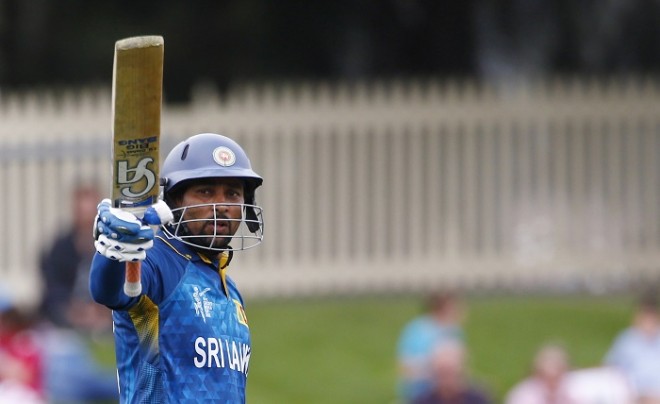 Veteran Sri Lanka all-rounder Tillakaratne Dilshan has announced that he will retire from ODI and T20 cricket following the end of the cricket series against Australia in September this year. The 39-year-old batsman has already retired from Test cricket in 2013.
Dilshan, who has been one of the greatest exponents of the game for Sri Lanka in recent times, will play his final ODI in Dambulla on Sunday -- also the final ODI of Sri Lanka's three-match series against Australia. His final T20 international match will also be against the Aussies in Colombo on September 9.
"Dilshan is an absolute match winner and game changer. He deserves the grandest of farewells. The Sri Lanka cricket team will miss him. He enjoyed a champions career," Sri Lanka cricket legend Kumar Sangakkara hailed his former national team colleague on Twitter. "[I hope to see] A full house, a win and all of Sri Lanka applauding Dilshan in his last ODI. He and Sanath Jayasuriya have been our greatest match winners."
A winner of the ICC World T20 title in 2014, Dilshan remained the top scorer for Sri Lanka in the 2016 edition of the World T20, played over India. He was also the overall topscorer in the tournament during the ICC WT20 2009.
As on August 25, Dilshan has 10248 runs in his ODI career from a total of 329 matches. He is only the fourth Sri Lanka batsman, after Jayasuriya, Sangakkara and Mahela Jayawardene, to cross the 10k run mark in the ODIs.
In T20Is, he has 1884 runs from 78 matches -- the highest-capped T20 player so far in Sri Lanka cricket history.
An aggressive batsman, an off-spin bowler, an excellent fielder and an occasional wicketkeeper, Dilshan has donned several caps for the Sri Lanka cricket team over the years, which also includes captaining his country between between May 2010 and January 2012.
He also popularised the "Dilscoop" -- a trademark shot of his in which he scoops a length ball over the keeper, rather than over short fine leg.