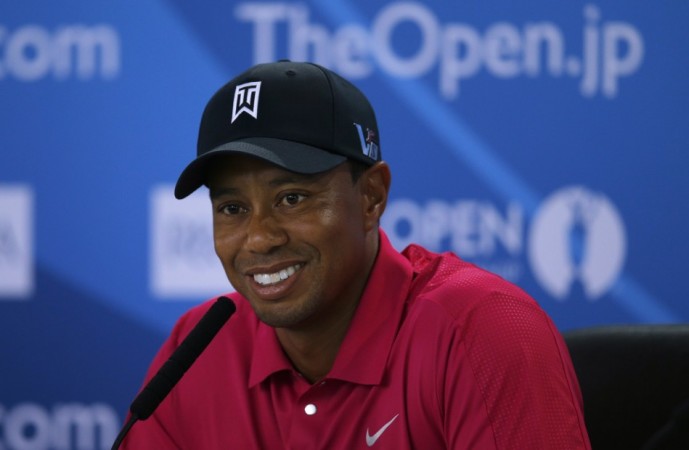 While ace golfer Tiger Woods is working out at the gym to keep fit, he is not looking for a new swing coach as he is yet to join a golf club since PGA Championship.
Woods called off his coach Sean Foley recently, and he could not make a cut at the PGA Championship but hopes to make a return in December.
"As of right now, no I'm not (looking for a new coach)," Woods said, who is preparing to compete in the Hero World Challenge after a 4 month lay-off due to back injury.
"I miss competing, I miss playing, I miss being out here with the guys, I miss all that," Woods said, who underwent a surgery to repair a damaged nerve in his back. "but I'm not physically ready for it yet."
Woods is reportedly working hard to regain his strength to make a return and compete for the championship in December.
"Golf-wise, (I've done) nothing," said Woods. "I haven't swung a golf club yet, just shallow swing without a club. But I've been busting my butt in the gym pretty hard."
"I want to be back where I used to be, I want to get that speed back again."
However, he dismissed any rumours of his return to action earlier than December. He hopes to play full season next year if he doesn't have any hindrance.
"Would I like to play? Yes, but I'm not physically ready for it yet."
"If I don't have any setbacks or any pain, I foresee a very full schedule next year," Woods said.
Meanwhile, Woods laughed off Rory McIlroy's earlier comments about their ageing issues.
"I thought it was funny," Woods said. "Phil has less holes to play than I do. It's a reality. We're all older. I've been out here for a while, Phil's been out here for a while. ... It's part of the aging process."
McIlroy's comments kicked up a storm, following that he issued a statement via Twitter to clarify his stand.
"I felt like I had to clarify what I said. I thought I was very complimentary. I said the only reason Tiger wasn't here was he didn't have the opportunity (due to injury)," McIlroy wrote.
"I wasn't writing him or Phil off at all. Phil withdrew last week. It was a long stretch of golf for him. He battles an arthritic condition. It's just what it is. I didn't say anything out of line or wrong."