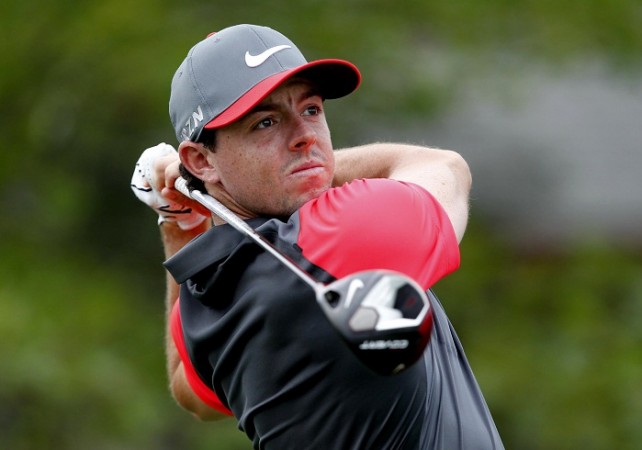 Neither Tiger Woods nor Phil Mickelson has qualified for the Tour Championship for the first time since 1992, much to the disappointement of their fans and the neutrals. However, world no.1 Rory McIlroy does not think that it is signalling a changing of the guard in golf.
The four-time major champion stated on Wednesday that age and injuries are the reason for the veterans' absence.
"They're just getting older," McIlroy said at East Lake Golf Club. "Phil's 43 or whatever [actually 44], and Tiger's nearly 40 [39 in December]. So they're getting into the sort of last few holes of their careers, and that's what happens.
"It obviously just gets harder as you get older. I'll be able to tell you in 20 years how it feels."
McIlroy also stressed that it's definitely not the end of an era, citing Mickelson's runner-up position at last month's PGA Championship and also pointed out that injuries had kept Woods away from playing for quite some time.
"When he gets back to full fitness, you'll see him back here," said the British Open champion.
Mickelson, who has won 42 events on the PGA tour, is missing the Tour Championship for the first time in the FedExCup era. He has never finished more than 15th on the charts in the final standings.
Meanwhile, McIlroy has qualified for the championship for the second time. In 2012, he stood second in the final FedExCup standings.
"Anything other than a win here would be a disappointment," McIlroy said. "After I finished the PGA, all my focus was on the FedEx Cup and trying to win this."
"If that means that, obviously if I finish second or third and end up winning the whole thing, then that's cool as well. I mean, I want to win. I only have to beat 28 other guys. It's not like a regular field where you have to beat 155."
McIIroy is one of the five leaders to win $10 million, capturing the title along with Bubba Watson, Hunter Mahan, Chris Kirk and Billy Horschel. McIIroy will feature in Ryder Cup in Scotland in two weeks, before the end of the 2014 season.
"It was refreshing just to spend a little bit of time at home, dump a little bit of luggage I've been carrying with me the past four, five weeks. It was nice.
"Sometimes you feel like you need to play. Sometimes you feel like you need to play the week before a major. There's a couple of events during the year that you feel obliged just because of where you're from or to support a different tour."