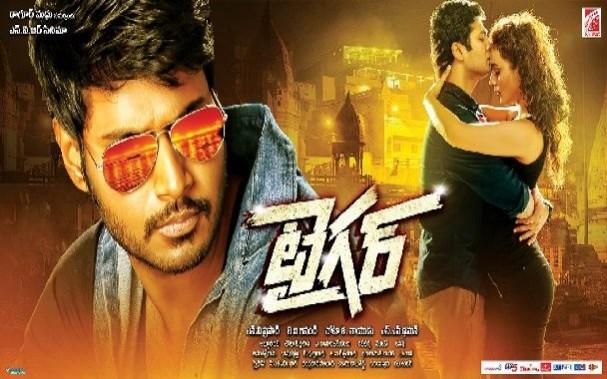 Sundeep Kishan's latest outing "Tiger", which was released on 26 June, has received mixed reviews and decent ratings from film critics who are impressed with its concept but not with its predictable plot.
Written and directed by IV Anand, "Tiger" revolves around the story of Vishnu (Rahul Ravindran), who is in love with Ganga (Seerat Kapoor). After learning about her love affair, Ganga's parents decide to kill the couple. How Vishnu's childhood friend Tiger (Sundeep Kishan) rescues the couple forms the crux of the story.
Critics have all praise from Sundeep Kishan for his brilliant performance and IV Anand for his wonderful scripting and direction. Good performances by lead actors, superb background score, amazing visuals and crisp narration are the highlights of the film. The predictable story is the biggest dampener, according to critics.
The movie has been rated an average of 3.20 out of 5. Here is the "Tiger" movie review roundup:
First half is entertaining and engaging. Second half is racy. Climax is a bit melodramatic. Plus points are Sundeep Kishan, novel theme, sensible handling by director, screenplay, cinematography and music. Tiger is one of the very few films that are releasing in Telugu where sensibilities match commercial elements. It's a good choice of script selection by Sundeep Kishan. You may watch Tiger!!
The movie has its share of humour and slapstick comedy. Sundeep should work on his dance steps but scores on action and dialogue delivery with lines like 'addam vaste mee head ki head undadu'.
Tiger will be a career changing film for Sundeep Kishan. He is quite impressive in a mass avatar and has all the trappings to go to the next level as an actor. Thumping background score, lovely visuals and a crisp narration are huge assets. If you manage to ignore the predictable story line, you will definitely end up liking this emotional action entertainer.
Tiger ends up as an average fare with predictable second half and a very ordinary climax. Director should have tried to offer freshness by conceiving the scenes in an interesting manner. Seems like he succumbed to the pressure of making it a commercially viable film. We have to see if the sacrifices made could yield the desired results or not.
The plot by and large is predictable, yet the climax turns out to be interesting and has some interesting dialogues about parents, caste system and real love. Can fairly say, climax scenes are dealt in better way than the rest of the film.