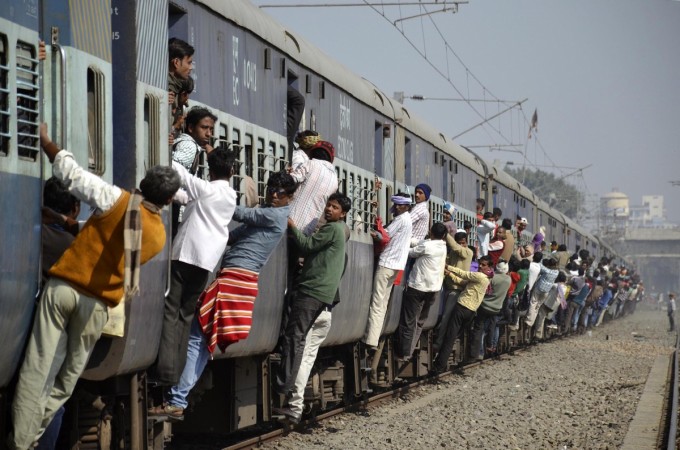 Ticketless travel continues to be rampant in Indian trains, notwithstanding the stepped-up drive conducted periodically by the Indian Railways to curb the menace that hits its earnings.
The Northeastern Frontier Railway (NER) detected 1.72 lakh cases between April and June, when passengers were found either travelling without ticket or in possession of irregular tickets. The collection from such passengers was Rs. 12.06 crore, the NER said in a press statement.
In July, the drive netted Rs. 1 crore from about 14,500 passengers. The sustained exercise seems to be paying off, with ticket sales showing an increase of about 7 percent across the NER.
The drive also covered instances where passengers were found carrying excess or un-booked luggage, resulting in recovery of Rs. 16 lakh as fine in 13,467 cases during the April-June period, the statement said.
Last month, the NER also raided an unauthorised travel agency selling railway tickets. Sisir Pathak, owner of Dhan Travels that was operating from Lamb road, Uzan bazar, Guwahati, was arrested by the RPF and booked under section 143 of the Railway Act.
Northeast Frontier Railway has five Divisions - Tinsukia, Lumding, Rangiya, Alipurduar & Katihar.
A few months ago, the Indian Railways had revealed the extent of ticketless travelling when thousands of passengers were nabbed in a week-long operation.
A short-duration drive from May 26 to June 1 this year yielded Rs. 2.17 crore in 3,284 ticket-checking drives conducted by the Indian Railways; nearly 52,754 ticketless passengers coughed up the amount to the state-owned transporter.
During the 10-month period from April 2015 to January 2016, the Indian Railways collected Rs. 660 crore as fine from 1.45 crore passengers. The corresponding figures were Rs. 727 crore and Rs. 1.65 crore in the preceding fiscal, according to a statement made by the Minister of State for Railways Manoj Sinha in March this year.
Indian railways recovers only 57 percent of the travel cost on passenger tickets (on an average). In suburban services, the recovery is lower at 37 percent.