The issue of complimentary passes has reared its ugly head once again and this time, it could well see the second ODI between India and West Indies move out of Indore owing to a confrontation between the Madhya Pradesh Cricket Association (MPCA) and the Board of Control for Cricket in India (BCCI).
According to the new BCCI constitution, a certain percent tickets of the total capacity of the stadium should be put on public sale which leaves around 10 per cent of complimentary tickets with state units.
Holkar stadium in Indore has a capacity of 27,000 fans which means that MPCA will be left with 2700 complimentary tickets. The bone of contention here is that the BCCI is also demanding its share of free passes for its own sponsors which has not gone down with the state board.
The tussle is owing to complimentary passes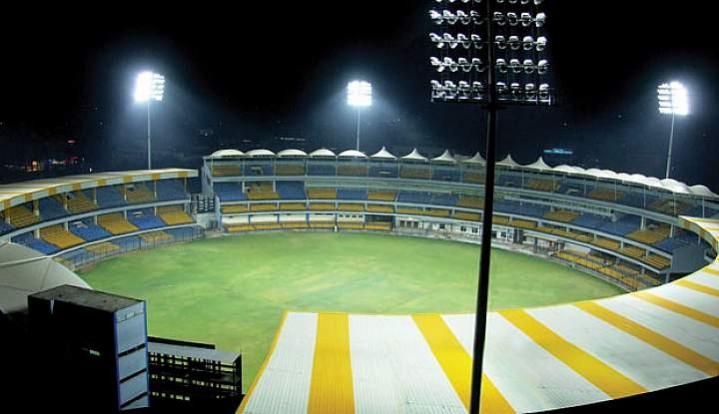 "The managing committee of MPCA has decided that it is not possible to organise the second ODI between India and West Indies in Indore if BCCI doesn't back down from its demand of complimentary tickets. We have intimated BCCI," MPCA joint secretary Milind Kanmadikar told PTI today.
"We cannot accept BCCI's demand for hospitality tickets. We have only 7000 seats in the pavilion (hospitality) gallery and going by 10 per cent, we would be left with only 700 seats. Now if we give five per cent of that, we are left with only 350 hospitality tickets," Kanmadikar further added.
The BCCI has hit back at the MPCA and has termed the tactic employed by Kanmadikar as blackmail and has even said that the BCCI does not want to move the match out of Indore, but then they have to keep an alternative venue ready of things do not work out.
"During India's tour of West Indies in 2017, Milind Kanmadikar was supposed to be the administrative manager but CoA chief Vinod Rai scuttled it as he felt that it was a glorified junket for state unit officials. Kanmadikar has not forgotten that slight and this is his way of getting back," the official said.