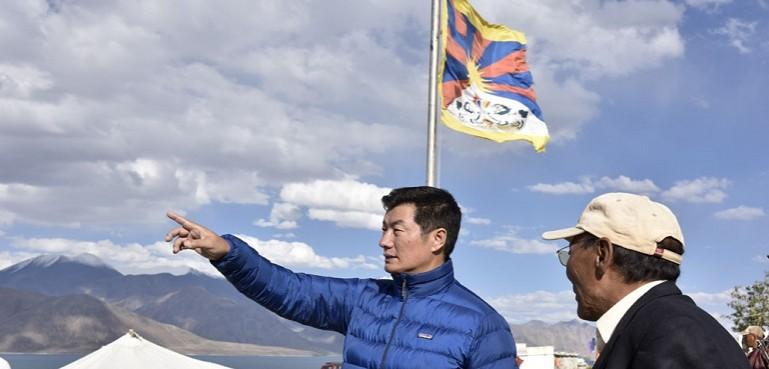 As the standoff between Indian and Chinese soldiers continues in Sikkim's Doklam pleateau, the head of the Tibetan government-in-exile Lobsang Sangay hoisted the Tibetan flag on the banks of the Pangong Tso lake in Ladakh on Wednesday, July 5.
Border standoff: China moulded its Western Theater Command keeping India in mind
The Line of Actual Control (LAC) passes through the lake, 60 percent of which lies on the Chinese side. The Line of Actual Control (LAC) passes right through it.
According to the Wire, Sonam Norbu Dagpo, the spokesman of the Central Tibetan Administration (CTA), the flag-hoisting event was indeed significant as this was the first time the independent Tibet flag had been unfurled by the head of the government-in-exile on an Indian land.
"This is the first visit by the CTA president to Ladakh and, therefore, the first time that the national flag has been unfurled near the lake," he said.
He also added that the bore "political and personal significance" to them. "As you know, half the lake is in India, and half the Tibet," he added.
Interestingly, Dagpo also added that they did not need any permission to hoist the Tibetan flag. However, a senior fellow at Observer Research Foundation (ORF) Dr Rajeswari Pillai Rajagopalan was quoted as saying by The Quint that this move could not have been made without the knowledge of the Indian government.
In fact she went on to add that with India engaged in a standoff with neighbouring giant China with whom we share a 3,500 km frontier, this event served as a move to gain an upper hand by using Tibet as a bargain chip.
Rajagopalan was also quoted as saying that by not admitting Hafiz Saeed as terrorist and using its veto to stop India from joining as a permanent member in the Nuclear Suppliers group, China also continued to be hostile.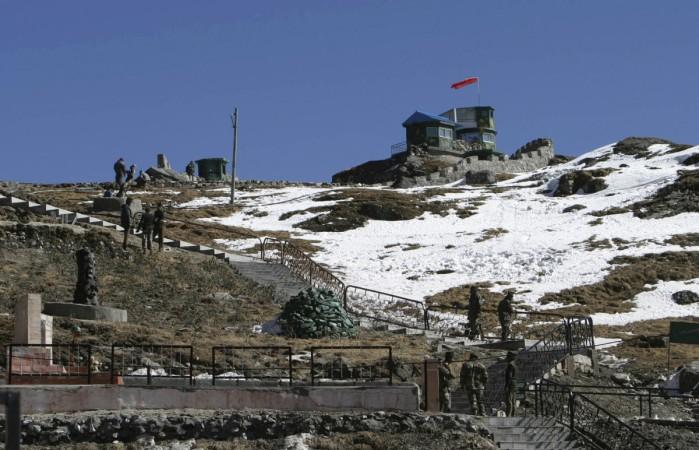 "India has had enough and this move can be seen as a strong response from New Delhi," he claimed.
In fact, former MEA secretary RS Kalha has echoed the same. "The unfurling of the Tibetan flag [at Pang Gong] is a political act, especially at this time", Kalha told The Wire.
The standoff has been continuing for 22 days. The Indian soldiers had stopped Chinese soldiers from constructing a road in the Bhutanese territory, as it will seriously affect the security at the tri-junction and the sensitive Chicken Neck joining the northeast with mainland India.