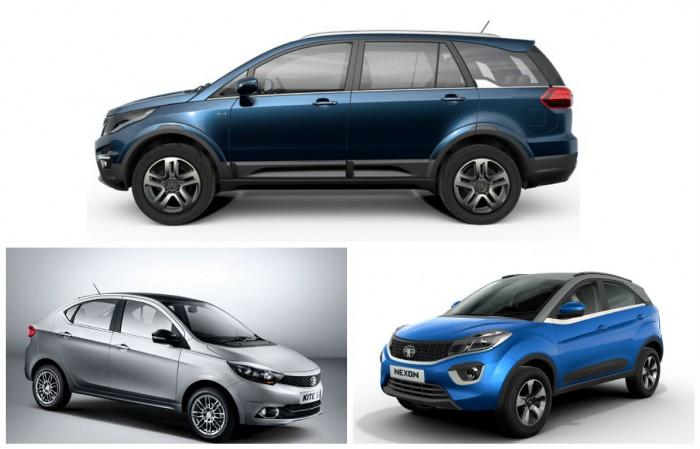 Tata Motors has witnessed a rollercoaster ride in the Indian market in the past 10 years and was even the third-largest passenger vehicle manufacturer in 2010-11. But it slipped to the fifth position by 2015 due to a slowdown in terms of sales between 2012 and 2015. Lack of major car launches had also deepened the misery.
Also read: Tata Kite 5 compact sedan likely to be launched in India by March
Fast forward to 2016, Tata Motors showcased its new range of vehicles at Auto Expo 2016. The vehicles were Tiago hatchback, Kite 5 compact sedan, Hexa SUV crossover and the Nexon compact SUV. Tiago was launched in April 2016 and became a successful vehicle for the company. The hatchback currently records over 4,500 units of monthly sales and it shows that the company's fortunes are turning around.
After the successful launch of Tiago, the company is now gearing up for the launch of Hexa. The flagship product will enter the market on January 18. Tiago and Hexa will be the key products of the company in its pursuit to become the third largest car maker of the country.
"We are very optimistic about the future. We want to become the number three player in the Indian market by 2018 and every month, we are moving closer towards that goal," Business Standard quoted Vivek Srivastava of Tata Motors as saying.
In addition to Tiago and Hexa, the new launches in the pipeline would deliver the required volumes. The combination of sustaining existing models and strong delivery of newer ones is what will get it to the number three position, Srivastava added.
Kite 5 and the Nexon compact SUV are the next Tata products in the pipeline and these will be launched before the end of March 2018. "The vehicles will help the company change customer perception about the brand," Srivastava said.
With the new products, Tata Motors also hopes to increase its market coverage to 65 percent from the current 50 percent. The company reported 17.2 percent growth during April-December 2016. It sold 112,539 units when compared to 95,983 units sold during the same period last year.