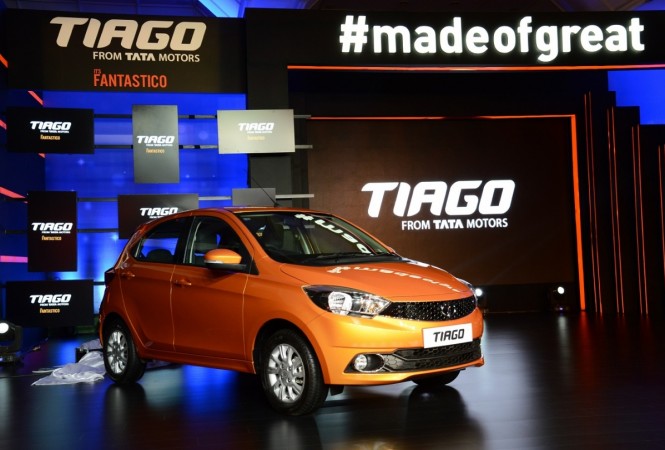 Riding on the Tiago, Tata Motors, which was once the third-largest passenger vehicle manufacturer in the country in terms of despatches, has now climbed up one rung from the fifth spot it had slipped to. Maruti Suzuki, Hyundai and Mahindra & Mahindra are ranked above Tata Motors now while the company has overtaken Honda Car India.
The company was earlier popular for its Indica hatchback, which was preferred by small families, and the Sumo range that was a favourite in the commercial segment. The Safari has been one of the long-standing SUVs in India, with many updates and facelifts. However, the slowdown in terms of sales in the industry between 2012 and 2015 led to Tata Motors' decline to the fifth spot.
Quick to react to the unfavourable market conditions, the company reworked on its strategy. It launched the Tiago hatchback, which bears a fresh design language, in April 2016. The Tiago provided the much-need reboot to the manufacturer, propelling it to beat Honda Car India.
In September, Tata Motors sold 16,351 passenger vehicles, registering a year-on-year rise of 21.2 percent, while the sales of Honda Car India stood at 15,034 units, down 19 percent from the 18,509 units sold the same period last year, ET Auto reported.
Tata Motors sold 4,557 units of the Tiago in September. In August, the sales of the hatchback stood at 4,527 units. In April, May, June and July, the corresponding figures were 3,022, 3,287, 4,205 and 5,114 units, respectively. It is evident that Tiago has been registering impressive sales figures, and the company has been recording steady growth.
Within seven months of the launch, Tata Motors has increased the price of Tiago twice — by up to Rs 6,000 in August and by Rs 7,000 recently. But that does not seem to have dented the response to the Tiago. The hatchback currently has over 50,000 bookings and waiting period of around three months.
With renewed confidence gained from Tiago, Tata Motors is gearing up for the launch of the Hexa SUV, Kite 5 compact sedan and Nexon compact SUV next year, and targets to become the third biggest passenger vehicle maker in the country by 2020.