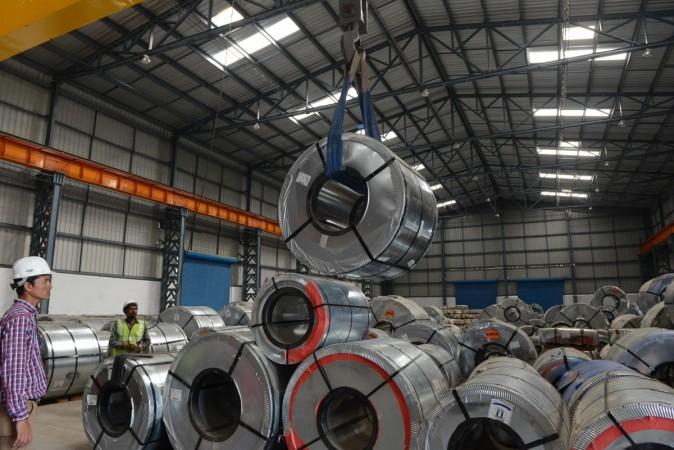 Heinrich Hiesinger, the chief executive officer ThyssenKrupp, has resigned from his position just days after its deal with Tata steel to merge its steelmaking business. His resignation came less than a week after the 200-year conglomerate signed a historic deal with Tata steel to enter into a 50:50 joint ventures. After the deal, the JV is expected to become the second largest steel maker in the European continent.
Hiesinger had taken over as the CEO in early 2011 and vowed to introduce cultural reforms and major asset sales to transform the group. The former Siemens executive had also pledged to fix the "disaster" at the group; in that regard, he fired half his management board amid losses and corruption allegations.
One of the biggest decisions taken under his management was to get out of steelmaking and focus instead on the manufacture and servicing of industrial goods, including elevators, submarines and vehicle components.
Although the announcement of the joint venture with Tata steel was hailed amongst the workers and other investors, activist shareholders Cevian and Elliott had criticised Thyssenkrupp's performance under the leadership of Hiesinger. The company's shared plummeted 28 per cent since he took office in January 2011.
Some shareholders contended that ThyssenKrupp would end up on a losing side if sign a 50/50 deal. When the deal was closed last week, labour unions unanimously supported the announcement, but two members on the capital side of the supervisory board voted against it, and one abstained.
The Swedish activist, Cevian fund, the group's second-largest shareholder and Elliott, which has this year built up a small stake, both openly criticised management for failing to improve margins in its core business and delivering poor shareholder returns.
ThyssenKrupp board had earlier accepted the resignation of Hiesinger and said that it will take its time to replace its CEO. This has dampened the hopes of a speedy restructuring or even a break-up of the German industrial group.
The ouster of ThyssenKrupp CEO of was the fourth by a German established company's CEO in as many months, after the chiefs of Deutsche Bank, Volkswagen and Beiersdorf resigned from their position.