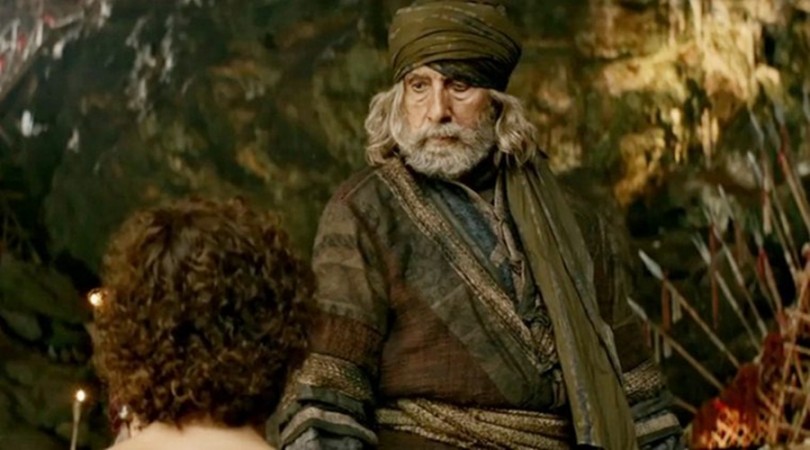 Thugs of Hindustan (Hindostan/TOH) witnessed a dreadful collection at the Indian box office on its sixth day after as much as 50 percent of its shows were cancelled on Tuesday due to lack of audience.
A day after it hit the screens, Thugs of Hindustan went on a fall spree with its collection witnessing a new low with each passing day. The movie hit rock bottom at the domestic box office on Monday, as its collection dropped by 68 percent. Morning shows in some places were cancelled due to lack of audience.
Taran Adarsh tweeted, "#ThugsOfHindostan CRASHES on Mon... Witnesses a drastic fall... In fact, expect a free-fall on weekdays... Metros / plexes are down to shockingly low levels, while mass belt / single screens are falling rapidly... #TOH is, without doubt, the BIGGEST SHOCKER of 2018...
Later, Taran Adarsh added, "#ThugsOfHindostan decline in biz... Fri [vis-à-vis Thu]: 44.33% Sat [vis-à-vis Fri]: 19.47% Sun [vis-à-vis Sat]: 24.18% Mon [vis-à-vis Sun]: 68.12% Hindi version. India biz."
The collection of Thugs of Hindustan came to standstill on Tuesday, after around 50 percent of its shows were cancelled in the morning. The Aamir Khan and Amitabh Bachchan starrer could not show any sign of revival in the later shows on the sixth day of its release. Rohit Jaiswal tweeted, "#ThugsOfHindostan 50% shows CANCELLED....Aaaiyaaaaaa Vasaiyyyyaaaaa"
Thugs of Hindustan is likely to incur huge losses to single screen owners. Trade analyst Sumit Kadel tweeted, "#ThugsofHindostan TUESDAY- Shows are getting cancelled Left, Right & Center across India because of no audience. Feeling really sad for single screen Exhibitors who have bought this film in extremely high Money Guarantee clause, many would close down. DARK DIWALI for exhibitors."
As per early estimates, Thugs of Hindustan has collected approximately Rs 5 crore net at the Indian box office and its six day total business has reached Rs 134 crore net in the domestic market.