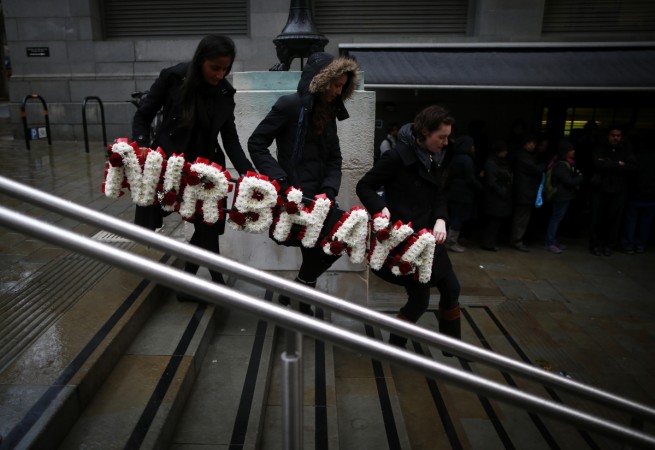 Three different incidents of sexual assault have surfaced in the nation's capital on the very same day that Nirbhaya was brutally attacked in a moving bus in Delhi two years ago.
Two women and a minor alleged that they were raped in three separate incidents.
The minor, a 15-year-old student, was allegedly abducted on 8 December and taken to Chilla Village near Mayur Vihar, where she was raped by her tenant. The Ashok Vihar police station arrested the accused, 19-year old Dinesh Kumar, when he brought the girl back to her home.
"When the girl was not found anywhere, her parents registered a case of kidnapping. The accused has been claiming that the girl had consented to run away from home with him," Hindustan Times quoted a police official as saying.
The medical examination, however, confirmed the girl was raped.
The second victim, a 42-year-old woman, was raped several times on Friday by a municipal corporation official and his friend in Delhi's Rajouri Garden. The men had allegedly taken the woman to the hotel to discuss about a job.
"The woman has claimed that while the municipal official raped her several times over the past two years, he recently took her to a hotel in Karol Bagh where his friend also raped her," a police official said.
The Rajouri Garden police have registered a case against the accused men but no one has been arrested yet.
The third incident took place over a period of six months. A 29-year-old woman alleged that an executive of a Gurgaon-based company raped her repeatedly for six months at his house in Amar Colony.
The woman, a divorcee, was in a live-in relation with the executive and she filed a complaint against him only after her family encouraged her to do so.
"In her complaint, she has said that the accused raped and assaulted her when she refused to establish a physical relationship with him," a police official said.