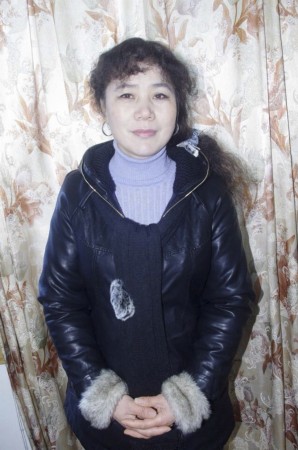 Three Chinese anti-corruption activists have been jailed on Thursday for asking officials to disclose their wealth.
The activists were among the few Chinese nationals who have, of late, sought to challenge the Chinese system that clamps down on dissent, and were among more than a dozen detained in recent months for their anti-corruption activism.
Wei Zhongping and Liu Ping, associated with the New Citizens' Movement, were given six-and-a-half years in jail. Another activist, Li Sihua, received a slightly shorter sentence.
Rights groups are of the view that the crackdown on the group indicates relief to limits suffered by President Xi Jingping's campaign against graft.
Although a few pilot schemes for low level officials to disclose their assets are in place, China is known for being a place where discussion of the wealth of senior leaders is considered almost a taboo.
The two activists sentenced for over six years in prison were jailed for bizarre charges such as "using a cult to damage law enforcement", gathering a mob to disturb public order and picking quarrels and provoking disputes.
"It isn't fair, it isn't just," Si Weijiang, Liu's lawyer told Reuters. "The laws can just be bent however (the government) wants in politicized cases."
The third activist, sentenced for three years, was also charged for "picking quarrels and provoking disputes."
They were put on trial in a high-security court in Xinyu, Jinagxi province, late last year and the sentence was handed down on Thursday.
Human rights groups have condemned the judgment and Amnesty International called the charges "preposterous" in a statement.
"Having a small private gathering and holding a banner in a lobby entrance demanding financial transparency from official should not in any way constitute 'picking quarrels' and 'illegal assembly'," said William Nee, a China researcher for Amnesty.
The UK-based rights group further described the activists as "prisoners of conscience" and called for their immediate release.
Even though Chinese leader Xi Jingping himself launched an anti-corruption drive when he took over in 2012, his office has seen the broadest crackdown on grassroots activism that China has seen in recent time.
The activists jailed on Thursday, in fact encouraged by Xi's anti-corruption campaign, took photographs of themselves holding banners that read "Strongly urge officials to disclose their assets" and other strong statement such as "Xi Jingping, immediately end dictatorship".
"What was written on the signs is simply a suggestion to the country's new leaders. It's completely within the scope of freedom of expression that's within our country's constitution," Reuters further quoted Si as saying.
The New Citizens Movement, which the three activists were part of, advocates for officials to disclose their wealth and favors bringing about change within the system. Its founder, Xu Zhiyong, was sentenced in January for four years in prison, an event that sparked sharp criticisms from international community and rights groups.