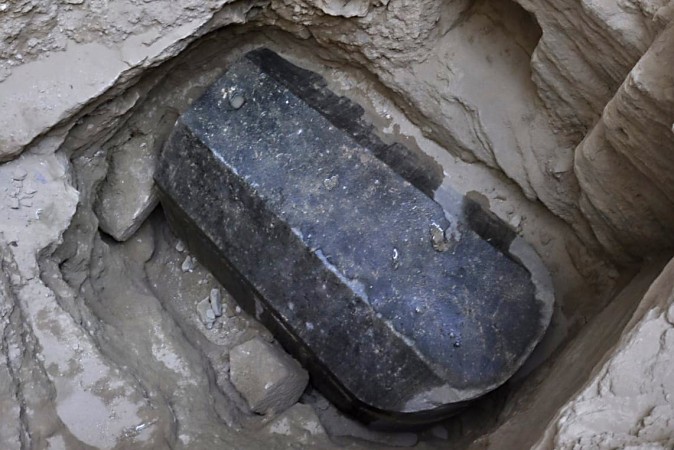 An ancient burial site was recently unearthed in Alexandria, Egypt. Researchers found that the corpse was immersed in a strange liquid.
This sent the rumour mills and conspiracy theorists on overdrive claiming that the brown liquid inside the granite sarcophagus is everything from the "elixir of life" to "Mummy juice".
The Antiquities Ministry in Egypt was moved to issue a statement over the weekend clarifying that the liquid inside the stone coffin was neither of those things nor is it the fabled "red mercury". The statement put out by the Ministry stated that it was nothing but sewage.
The Ministry also said that the tomb and the stone sarcophagus inside it did not contain the remains of Alexander the Great as people have started to speculate. Archaeologists have started to work on the remains to find out more about the bones and liquid, notes a report by Time.
Since the time this tomb was first unearthed earlier this month, several people have warned of the curses that would be unleashed upon the world if the sarcophagus was opened. These claims were also reportedly rubbished by the Ministry.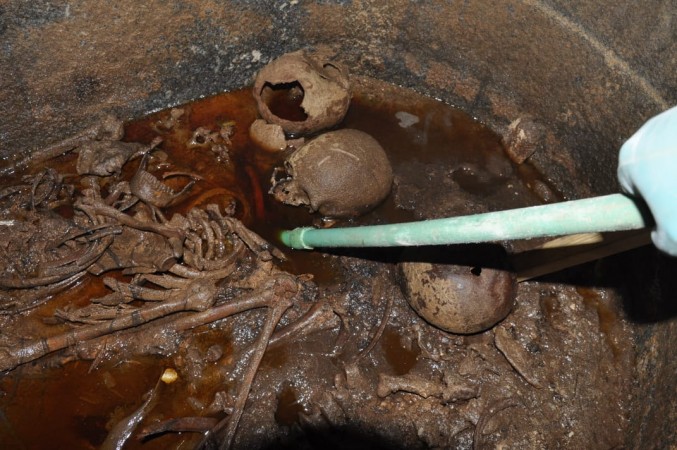 The sarcophagus itself is made of black granite and three skeletons were found inside it, according to a report by the Independent. As for the water, it is likely to be simply sewage water that seeped into the coffin, decomposing the mummy inside.
People have even begun an online petition to access the water.
"We need to drink the red liquid from the cursed dark sarcophagus in the form of some sort of carbonated energy drink so we can assume its powers and finally die," the petition says.
Alexander the Great, ruler and builder of empires died young, but in spite of being one of the most well known kings of old, has no tomb or memorial anywhere. History says that he wished his corpse be thrown into the Euphrates River, but certain historians seem to believe that his people actually put his body in a tomb, and that it will be found someday.