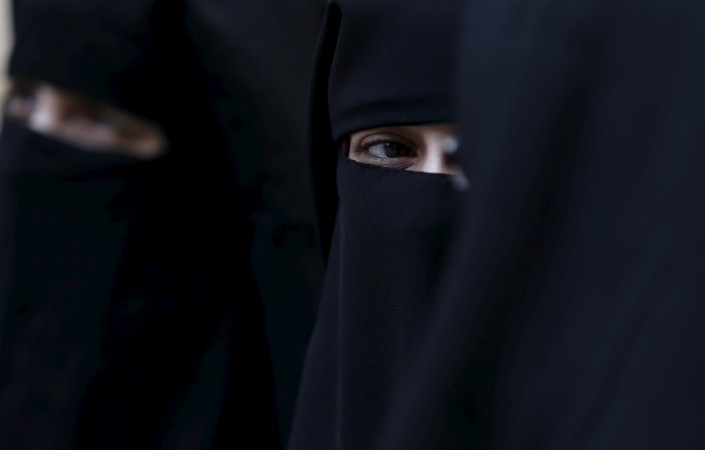 A petition to ban the practice of easy, unilateral divorce given by Muslim men to their wives has received more than 50,000 signatures from both men and women from the community, reported the Times of India. Triple talaq, or simply the practice of chanting the "I divorce you" phrase thrice, has set a few women from the community against the prevailing Islamic practice.
The ban-petition initiated by the Bharatiya Muslim Mahila Andolan (BMMA) cited an in-house study that said 92 percent of Muslim women opposed the practice. The all Muslim women organisation has sought India's National Commission for Women (NCW) to intervene and enlist support to end the practice, which they called "UnQuranic."
Triple Talaq, according to the ToI report, has left Muslim women helpless as the divorce phrase is increasingly pronounced over telephone conversation or sent via a text message or an email communication. "Men are getting away by using Facebook, SMSes to give talaq to women. They have no legal rights and the qazis support them and not us," said Bhopal-based Sadiya Vaquas on its increasing occurrences.
The quazis, taking advantage of the situation, offer themselves as temporary husbands, Noorjehan Safia Niaz co-founder of BMMA told the ToI, highlighting another accompanying practice called 'nikah halala' -- where a woman to get back to her husband must consummate a second marriage with another man.
Both the practices, leaving Muslim women and their children impoverished with no alimony or financial help, had recently received the Supreme Court's admission of a ban petition by Dehtadun-based Shayara Bano -- a divorcee from triple talaq after 13 years of marriage.
The BMMA, which is also an advocacy group, has suggested reconciliation and mediation period for 90 days to resolve any divorce. Its petition noted that all discriminatory practices under prevailing Muslim personal laws need to be dropped and women allowed to enjoy their rightful constitutional or Quranic rights.