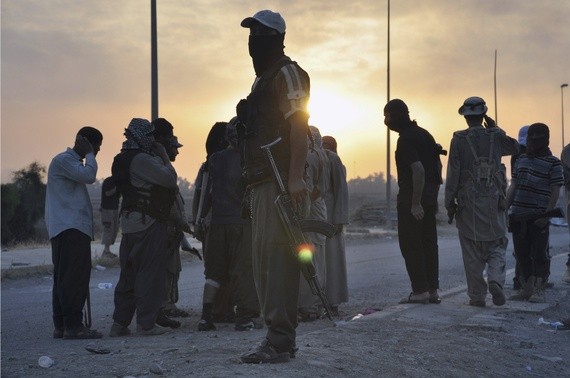 Even as Iraq is facing an insurgency that is threatening to affect the world at large, the Indian government has not yet made any commitment to deploy its forces in the nation. However, thousands of Indian Muslims have pledged their support to the people of Iraq, signing up to go to the troubled nation to fight the militants if need be.
The terrorist outfit Islamic State in Syria and the Levant (ISIL) have already seized several towns in the country along with oil refineries in the past weeks.
With religious organization Anjuman E Haideri leading the initiative, thousands of Muslims from India have signed up to defend the holy shrines in Iraq from the terrorists, having filled up forms and completed formalities in order to travel to Iraq, Reuters reported.
The leaders of the organization said they may take the forms and documents to the Iraqi Embassy in New Delhi today. About one lakh people have already signed up from India, group members said.
"We could travel to Iraq to form a human chain to save people from being tortured. We could fetch water and donate blood and do anything to save our shrines," Syed Bilal Hussain Abidi, a senior member of the group, told Reuters.
The crisis in Iraq has taken an ethnic overtone, with the Sunni militants executing the Iraqi Shias by the hundreds and looking to set up a Sunni rule in the state. According to a Times of India, the ISIL rebels have been ruthlessly singling out the Shias from the Sunnis to execute them, in a blatant form of ethnic cleansing.
However, the leaders of Anjuman E Haidari said that their cause to defend Iraq's shrines was not sectarian.
"They aren't Muslims. Jihad means to defend. Jihad doesn't mean to kill," Abidi said. According to the report, the group is preparing signages that read – "It's not Shias vs Sunnis (it's) Iraq vs Terrorists."
The volunteers who have signed up range from engineers to police officers. Reuters excerpted a section of the form that reads - "I firmly believe that terrorism of all kinds including the one which is being inflicted by known terror groups in Iraq is not only a serious threat to innocent Iraqis (irrespective of their religious beliefs) but is also a threat to the entire humanity."
However, the intention of these Indian Muslim groups could remain at that as the Indian foreign ministry has already issued a notice saying it will not allow Indians to travel to Iraq any time soon given the current security situation in the country. About 40 Indians are already being held hostage in the country.