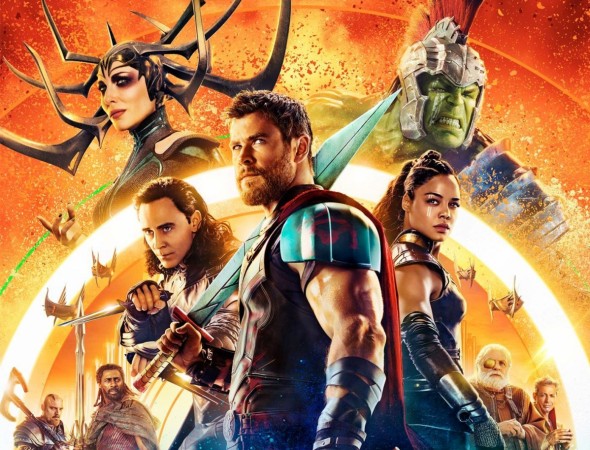 Movie: Thor: Ragnarok
Directed by: Taika Waititi
Cast: Chris Hemsworth, Mark Ruffalo, Cate Blanchett, Tessa Thompson, Tom Hiddleston and Jeff Goldblum
Rating:4.5
Thor: Ragnarok delivered what was promised: It is hilarious and it stands as an individual identity.
During the San Diego Comic-Con, director Waititi had revealed that Thor: Ragnarok was treated as an individual movie and not like a sequel. That is clearly seen in the story-telling.
Ragnarok stands out because it depends less on the past events of Thor: The Dark World and Avengers: Age of Ultron (the last time fans saw the God of Thunder use his hammer).
Though there are references to explain the logic behind the current situation, not much of the past is explored. Thus, this serves as an entertaining watch for everyone and not just Marvel fans.
Also Read: Avengers 4 LEAKED photos: Thor's Loki, Iron Man and Hulk set photos hint HUGE plot spoilers
Speaking of the past, the film not only limits previous events in association to Avengers but also doesn't delve deep into Hela and the Valkyries' past.
The Goddess of Death aka Odin's firstborn is introduced using simple dialogues, slow-motion flashback and mostly pictorial explanations.
Unlike the previous Thor movies, Waititi has chosen to keep his story-telling approach simple to concentrate on the performances rather than pushing the viewers to remember intricate details.
While story-telling is one highlight, dialogues are another fun aspect of Ragnarok. There are some memorable dialogues delivered that you take home after the movie is over.
Performances:
Hela: Thor is strong, Hela is stronger and she proves it not just by breaking Mjölnir but her character also overshadows the God of Thunder's performance.
Blanchett was the perfect choice for the Goddess of Death. The actress gives a stunning performance – juggling between the negative and sarcastic shade flawlessly – and putting up a terrific fight against her brother Thor right from the start.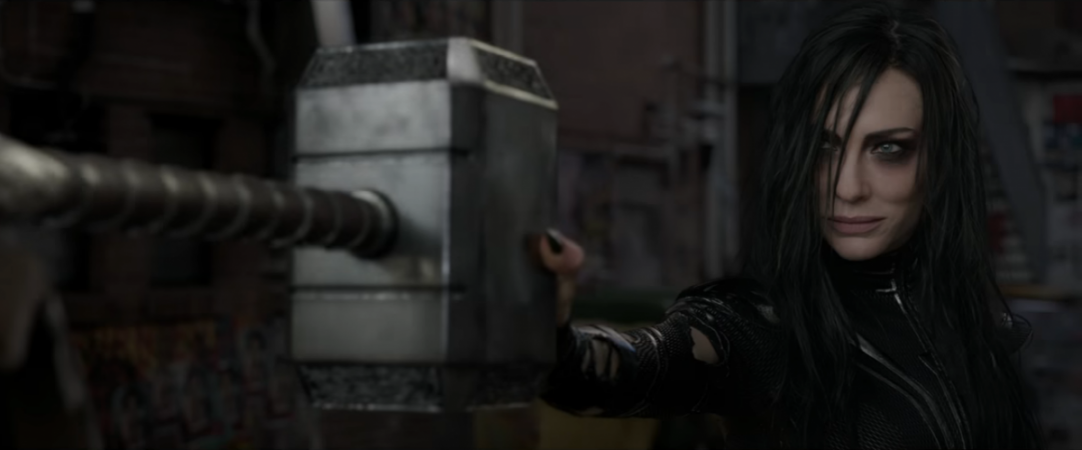 Valkyrie and the Grandmaster: Hela stole the show, but Thompson's Valkyrie is also hella memorable! She oozes confidence — whether it be rubbing shoulders with the gods or going toe to toe with them.
Her character's strength (physical) is not explored until the second half. However, she leaves an impact right from the moment she makes an entry.
Not to forget, the crazy Grandmaster is also someone to watch out for. Goldblum's cuckoo character leaves you laughing so hard your stomach hurts.
Thor and Loki: We couldn't get enough of Thor and Loki's chemistry. After all that Loki does to Thor in Age of Ultron and The Dark World, the brothers give each other another chance and their goofiness wins hearts.
The God of Mischief's is up to exactly that, but with less of a negative shade, thus giving the character some relief from the bad light. Somewhere, you start rooting for him as well.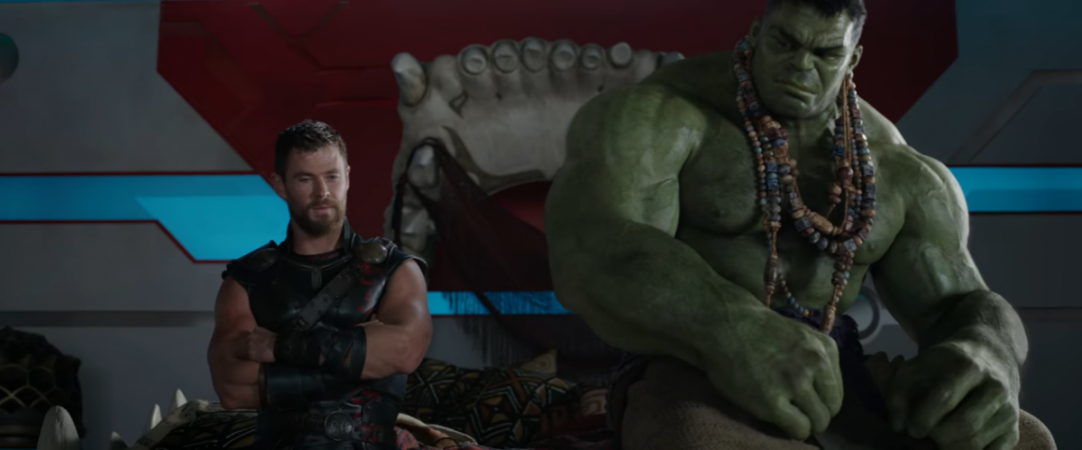 Hulk: How could we miss Hulk? Ruffalo's huge green superhero finally talks in the movie, and boy, did we not want to see Banner anymore!
His childlike nature and innocence was something we want to see more (Hey Marvel, please give us a standalone Hulk movie with Ruffalo already!)
Hulk was goofy, funny, sad, happy and destructive. But this time, no one would hate him for his destructions (unlike what he thinks).
Music:
Mark Mothersbaugh, we salute you. It was your composition that made many fans watching almost jump in their seats when the Thor-Hulk and the final battle took place.
The hair-raising music was definitely a relief from the traditional Marvel OSTs fans have been listening to for years.
The disappointment: [SPOILER]
Although it has nothing to do with the film per say, the film's two post-credit scenes were not up to the mark. And we are not the only ones complaining.
As I walked out of the theatre, there were several fans who were disheartened that the film's post-credit scenes did not tease enough.
When Thor: The Dark World's post-credit scene was released, fans were hinted about the Guardians of the Galaxy; when Doctor Strange took place, Thor: Ragnarok was teased.
This time Avengers: Infinity War was teased with a mysterious element from the movie placed in the mid-credit scene, and it wasn't as exciting as the previous ones.
Setting that aside, Thor: Ragnarok is an entertaining watch. Go get your tickets and watch it already!
Thor: Ragnarok trailer: