What was supposed to be an awesome Black Friday 2017 deal turned out to be really wicked for a woman from Wisconsin who reportedly received several pieces of potato instead of an iPhone she had paid for. She has vented out her anger and frustration in a video, which has been published online, after being duped by a fraudster.
The unknown woman said in a video first published on LiveLeak that she bought iPhone 6 for $100 from a black truck that came to her neighbourhood in Milwaukee with Black Friday sale posters and balloons, carrying several items including gadgets, clothes and accessories. However, she was shocked to see 11 chopped pieces of potato and an Android phone charger when she opened the box on reaching home.
Also read: How will flexible display work in Apple's future iPhones? This is what a new patent says
"They have everything you could name: clothes, shoes, watches, purse, bundles of hair, DVDs, CDs. Everything! phones, laptops," she said in the video that has gone viral. "So I ask the guy about the iPhone 6 and he's like, 'Ah yeah, today, I will give it to you for $100.' So I'm like cool."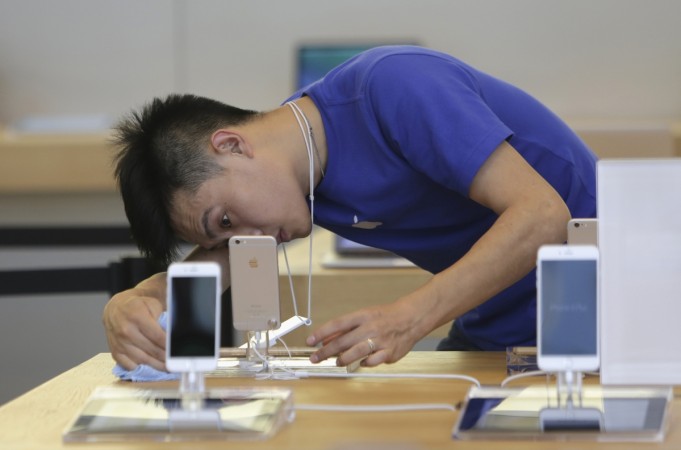 "He hands me an iPhone 6... I'm playing with it... I'm turning it around, checking it, you know no scratches...no bit of marks...nothing...legit. I ask him to call the phone. So he had another phone and he called the iPhone...he showed me the number...I'm like, 'Cool, it's legit. It's ringing. It's working. I want it," she said.
She went on to say that the guy turned around, put the phone in the box with a paper attached to it and handed it to her. She gave him the money and drove home. But to her horror, she found only potatoes and an Android charger in the box when she sat in her kitchen and checked it out.
She said she was hurt and that she would find the fraudster who needs to be punished.
It may be noted that it is not known if the video uploaded on LiveLeak is authentic but it is always better to think twice when you come across deals that sound too good to be true.