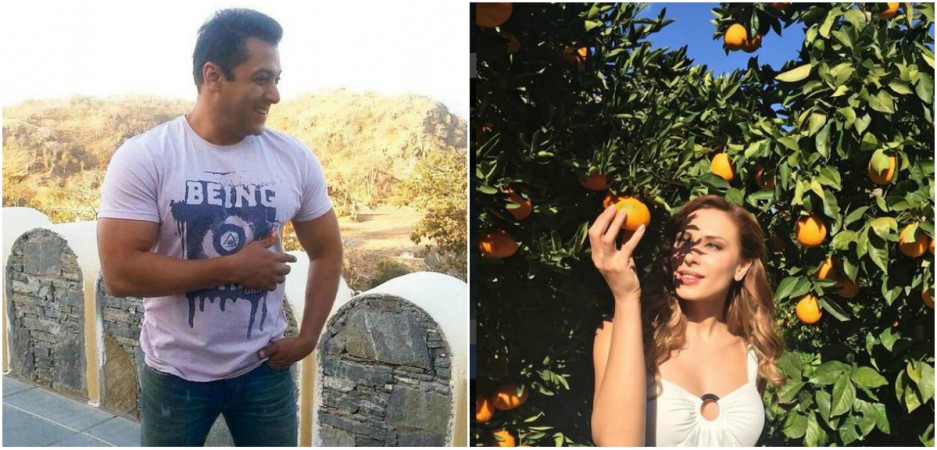 Salman Khan is extremely guarded about his love life and the latest round of rumours could get him annoyed. Apparently, he has split with girlfriend Iulia Vantur.
The two had compatibility issues, both cultural and emotional, a source told Deccan Chronicle. Apparently, in an effort to fit in, Vantur tried being friends with Khan's family — mother and sisters — but unfortunately nothing worked out in her favour, the source informed the daily.
"Not that the poor girl didn't try her best. She made every effort to play the Good Bahu in Salman's family. She befriended Salman's mom and sisters, as Salman expects all his girlfriends to do. Sadly an ideal wife from Salman's friend Sooraj Barjatya's film doesn't seem to be part of his karma," the insider further elaborated.
This news comes amid rumours of the two getting married this month. There have been reports, which claimed that the couple is serious and wants to take the plunge. However, the grand plans went down the drain after Khan couldn't accept that Vantur stayed in touch with her former love interest.
Khan will not be pleased with the claims because a few months ago, after they attended Preity Zinta-Gene Goodenough's reception bash together, he strongly condemned the media for reporting that they were an item. He said that it was unnecessary and humiliating for his lady friend.
"They (the media) have dishonoured a woman regardless of whether she is an Indian or a foreigner. In such cases, the media gives hope to the woman and puts pressure on me. And this is not good; I also look like an insensitive person, who is not interested in getting married," India Today quoted the superstar as saying.