The advanced facial recognition technology may be the reason for a delayed release of the iPhone X this year, but Apple has apparently found the solution for the production constraints. If KGI Securities analyst Ming-Chi Kuo is to be believed, all of the 2018 iPhone models will adopt Face ID and abandon the Touch ID fingerprint sensor permanently.
According to Kuo, the Face ID facial recognition technology will be Apple's primary authentication method, providing the company a significant competitive edge over its Android rivals. Although other smartphone makers are expected to follow suit, it could take years before they can match the TrueDepth camera and the Face ID features incorporated in the iPhone X, Kuo said earlier.
As for the 2018 iPhone models, presumably called the iPhone 9 and iPhone 9 Plus, Kuo believes that 3D sensing will be a "key selling point" while the TrueDepth camera and Face ID will help Apple "capitalize on its clear lead in 3D sensing design and production for smartphones."
"We predict all new 2H18F iPhone models will likely abandon fingerprint recognition. We believe this change will allow all new models to realize a competitive advantage via differentiation, on the back of an integrated user experience of full-screen design and TrueDepth Camera/ Facial recognition/ Face ID/ AR applications," MacRumors quoted Kuo as saying.
While it's not clear if Apple is planning similar upgrades for the Mac and the iPad, but Kuo said in a previous report that next year's iPad Pro models will also get an iPhone X-like Face ID.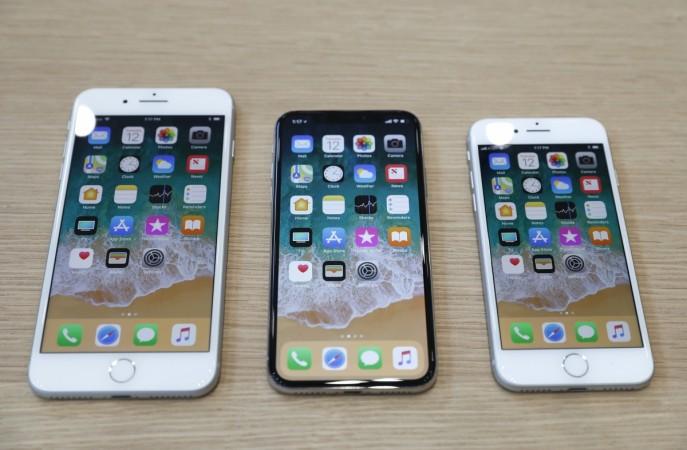 However, Apple software engineering chief Craig Federighi recently said that Apple may not be ready to ditch Touch ID across all its products just yet. Although Federighi admitted Face ID to be the future of biometric authentication, he also mentioned about different biometric techniques as well.
Meanwhile, Apple is set to launch the new iPhones X on November 3. The company will start accepting pre-orders for the same on October 27.