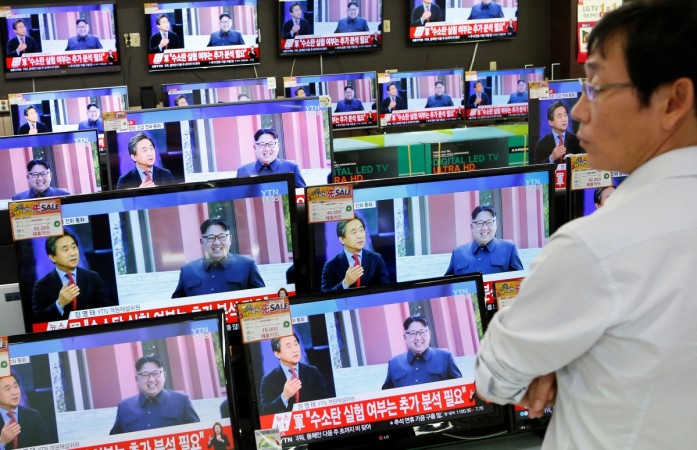 Well, you have officially been introduced to the .kp domain.
North Korea has a strict internet rule in the country, where the government controls what its people can see. The country's stringent internet structure limits foreigners from accessing its closed network, which has left the entire world to wonder what happens behind those walls. But that changed on Tuesday, when an apparent error granted people outside the country to access its top-level DNS data.
Matthew Bryant, a US-based engineer, unveiled the list of all the websites available in North Korea after the country's main DNS server failed to reject an automated request for access to the country's domain, BBC reported. The entire list, consisting of 28 websites, was dumped on Github, a site that popularly hosts computer code.
The revelation comes as a shock to many as earlier reports had suggested that the North Korean internet was made up of as many as 5,500 websites. Existence of internet within North Korea became a public knowledge only in 2014, when a DDoS attack took down the entire internet for almost ten hours.
The list, available on Reddit, consists of sites for flight booking, food recipes, news and what appears to be for social networking, education for adults, and charity. Check out the complete list of North Korea's websites below along with their possible functions:
Air Koryo (airkoryo.com.kp): Flight ticket website for country's airline Air Koryo
Korean Dishes (cooks.org.kp): Food website with recipes
Friend (friend.com.kp): A possible social networking site
National Unity (gnu.rep.kp): A religious or well-being site of sort
Korean Association of Social Scientists (kass.org.kp): A possible education site for adults
Korean Central News Agency (kcna.kp): News website
Korean International Youth and Children's Travel Company (kiyctc.com.kp): A possible travel company
Korean People Total Insurance Company (knic.com.kp): Insurance company
Korea Education Fund (koredufund.org.kp): A charity site for education
Korea Elderly Care Fund (korelcfund.org.kp): A charity site for elders
KorFilms - Pyongyang International Film Festival (korfilm.com.kp): Film website
Maritime Administration of Korea (ma.gov.kp): A site for laws of the water
(masikryong.com.kp)
Naenara (naenara.com.kp): The official government website
Korea Tourism (nta.gov.kp): The Korean Tourism Board
Rodong (rodong.rep.kp): Official news website
Kim Il Sung University (ryongnamsan.edu.kp): The university's website
Sports Chosun (sdprk.org.kp): Sports website
Voice of Korea (vok.rep.kp): A news website
silibank.net.kp: Offline
star-co.net.kp: Offline
star-di.net.kp: Offline
star.co.kp: Offline
star.edu.kp: Offline
star.net.kp: Offline
portal.net.kp: Offline
rcc.net.kp: Offline
rep.kp: Offline
North Korea's internet is run through an intranet network, which gives access to news, search, email and a browser. The websites are hosted in China and the intranet is freely available to the people of the country. But the only challenge is that owning a computer requires the permission of the government and months of salary. According to the Telegraph, only a few thousand people in North Korea have access to the internet despite a population of 25 million people.