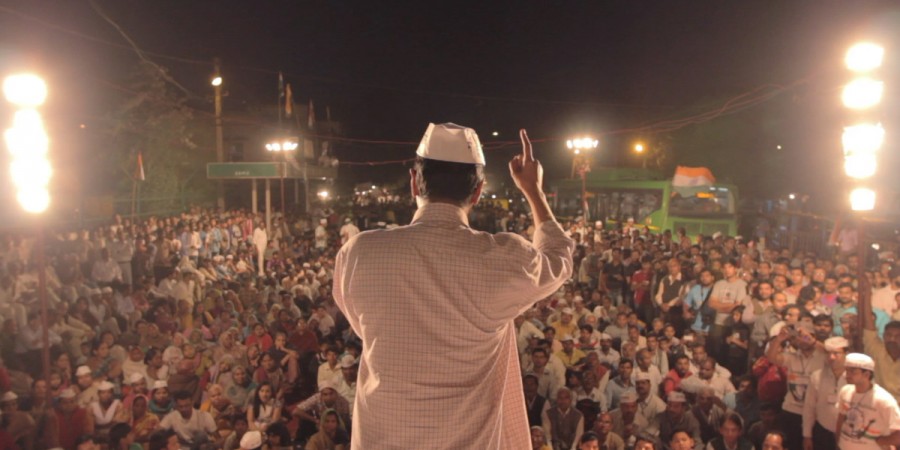 Delhi Chief Minister Arvind Kejriwal, the chief of Aam Aadmi party gave the shortest review after watching An Insignificant Man (AIM) at a special screening organised by its makers recently.
An Insignificant Man is a non-fiction political thriller that chronicles one of the most important revolutions in contemporary Indian politics. Based on the rise of Arvind Kejriwal's insurgent Aam Aadmi Party, the documentary film provides an insider view of the entire political situation at that time.
In September 2016, An Insignificant Man, which is a documentary about the rise of anti-corruption protests in India, was premiered at Toronto international film festival, where it got good response The makers could not show An Insignificant Man to Arvind Kejriwal before its premiere.
An Insignificant Man is set to hit the screens across the globe on November 17. The makers are now busy with its promotion. In a recent publicity event, they revealed that they held a special screening for Arvind Kejriwal, who just said 'it's fine' in his response after watching the movie.
Talking about his reaction, director Vinay Shukla said, "We premiered the film last year in September at the Toronto international film festival, we showed the film to Arvind Kejriwal in last week of November or December because while the film was being made and till the premiere we were working till the last night, there was no opportunity there."
Vinay Shukla, who has jointly directed the film with Khushboo Ranka added, "But after the film had played and we came back to India we showed the film to him. This was one screening we were looking forward to we were wondering how would he react and he had a very distant reaction to the film, he said 'Ha thik hai'."
An Insignificant Man provides a thrilling look at the gritty realities of a new political party. The film captures the clashes between idealism and politics during AAP's 2013 election campaign. It offers an unbiased approach by highlighting both good and bad perceptions of the AAP and leaves the viewer to draw their own conclusions.