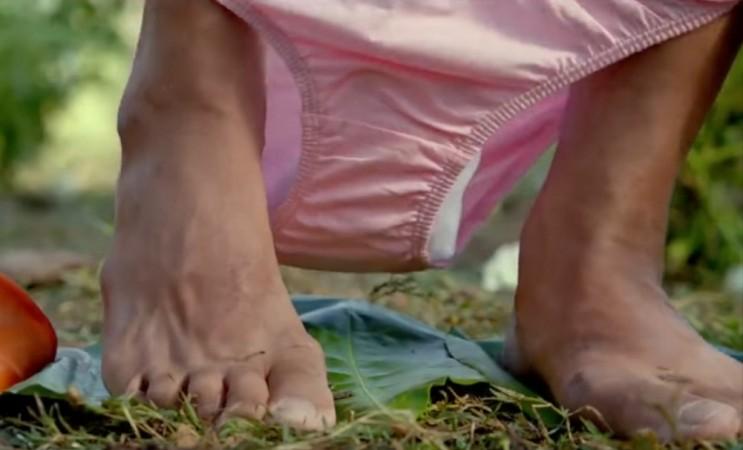 Akshay Kumar is one actor in Bollywood who has been doing films out of his comfort zone leaving his action hero image, which earned him the name of Khiladi Kumar, far behind. After giving back-to-back hits in the last couple of years, Akshay is coming back to the silver screen to tell you a story of Arunachalam Muruganantham, who revolutionised the concept of menstrual hygiene in rural India by creating a low-cost sanitary napkin machine.
In the Padman trailer, Akshay, who is seen playing the role of Arunachalam Muruganantham, was seen wearing panties with sanitary napkins to spread awareness and burst the myths around menstruation among the people.
Recently at an event, when Akshay was asked about his experience of wearing a pink panty with sanitary pads, he said, "Wearing pink panties with sanitary pads was not at all challenging and shameful for me, I did with complete ease, you guys feel it's a challenge, but it's the most natural thing. The day you guys will stop seeing it as a challenge, the percentage will automatically come down from 82 to 12 or maybe zero."
Akshay, who has met a lot of women to understand their experience and awareness towards using sanitary napkins, expressed his shock when he got to know how people consider periods as a taboo in many parts of the country.
"Since last few months I have been meeting women. The biggest problem for them is not their periods, but people around them and their taboos. They do not have personal hygiene at all which is very disheartening. There are boys teasing girls in school seeing their stains. I was shocked to see how people tease girls, you know what's their code word for chums, they say, 'Uska 5 day test match shuru hogaya '. It's shocking and shameful," he said.
Akshay Kumar, who is playing the protagonist in Padman, takes a funny yet valid take on this social taboo of periods. His last release Toilet: Ek Prem Katha had dealt with the problem of open defecation in India.
Radhika Apte, who plays Akshay Kumar's wife, has a significant role and shares a beautiful chemistry with him. Sonam Kapoor helps Akshay's character to make sanitary napkins.
Addressing issues like menstruation, sanitary napkins, female health, and hygiene – Padman is all set to release on January 25, 2018.