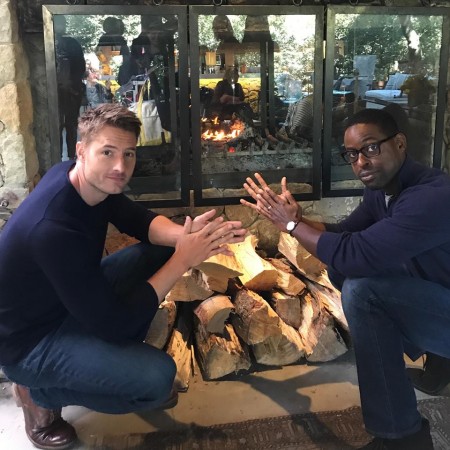 Traditionally, This is Us airs every Tuesday on NBC. However, this week, the hit family show will not be airing at its usual time. Instead, the new episode aka episode 14 will air on Sunday, after the Super Bowl 2018.
According to the new promo, fans have been asked to hold back their tears until February 4. The reason could be that since Jack's death took place after the Super Bowl on January 25, 1998, the makers intended to make it as heartbreakingly real and memorable as possible.
Also read: 13 Reasons Why to Suits, 5 TV shows with sensational music
So instead of setting your clocks to Jan 30, reset your DVRs for Sunday. The showrunners recently released the promo titled Across the Border and shared a glimpse of how the fire engulfs the house, and maybe Jack as well. A teaser of which was given to fans last week.
The recently concluded episode of NBC's hit show This Is Us got fans mourning for days. The episode finally gave viewers the biggest clue about Jack's death.
While fans speculate different theories regarding his death and the fire (more on that eventually), This Is Us season 2 episode 13 also witnessed a moment wherein Randall hints about growing old and dying in a conversation with Kevin. This got fans freaking out that maybe the makers are killing off Randall.
Like getting through William's death and preparing for Jack's death wasn't emotionally exhausting enough, fans are now freaking out that Randall might be headed to an end as well. In the episode, Randall expressing that he can't see himself as an old man.
"[Y]ou're not going anywhere anytime soon, right?... You got your health, you got a beautiful family... You got a tough-as-nails, kick-ass wife who literally will not let you die on her. You're not going anywhere," Kevin told Randall.
However, this raised concerns among fans that maybe this conversation was to lead viewers into Randall's death. Freaked out, many expressed their concerns online. But before speculations could wipe out the internet, show creators ask fans to hold their horses and assured them that Randall is not going anywhere.
This Is Us creator Dan Fogelman told EW that they are not killing off Randall, yet.
"I can assure everybody that we're not killing Randall this season, so everybody can relax," he said laughing.
"I think they would burn my house down. I've experienced with a lot of friends, when you've lost a parent, particularly for whatever reason a parent of the same sex —a guy losing his father or a girl losing her mother early — there can be a slight mortality clock that kicks in a bit earlier than it does on other people, especially since it was formative. And I think that's something Randall and Kevin feel," he further explained regarding the scene.
Fogelman shares a different perspective of the scene. "Watching that scene between Randall and Kevin, the hairs on my arms go up more for Kevin, how assuredly he talks to Randall about how you're never gonna die but doesn't say anything about himself," he says. "We're not [hinting at] anybody's death, but it's always interesting the way that people view their own mortality."
Speaking of death, the Super Bowl episode scheduled for this Sunday is about to shatter several This Is Us fan as it will shed more light on Jack's death and how things changed.
Fans have already speculated different reasons that led to Jack's death. But the most popular reason being that has many buyers is that Jack ran back into the burning house to save Kate's dog, which explains why she cannot bring peace with having a dog.
Viewers will remember that Kate admitted in the first season that she's the reason her dad is dead.
We will get all our answers (hopefully) by this weekend. Until then, stock up on those tissue papers, we're definitely going to need more than one this time.