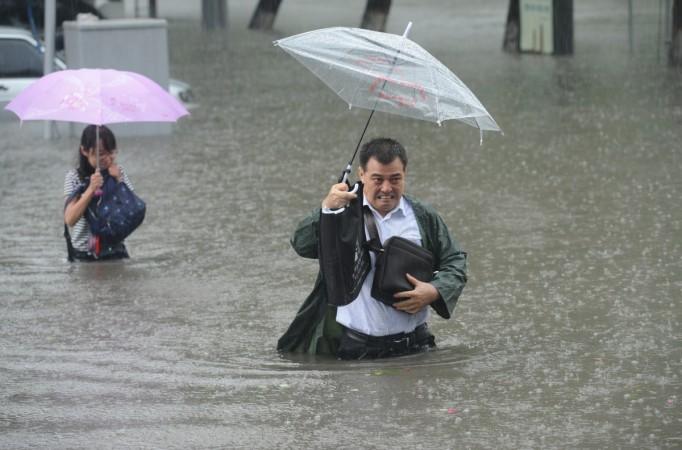 If the sky usually opens up only when you leave an umbrella at home, this device will come handy. Opus One smart umbrella is equipped with technology that tells its owner if it's going to rain. All that the user needs to do is shake the handle of the device to know the weather.
Developed by a team of former Samsung engineers, Opus One smart umbrella works when it is connected to the smartphone via Bluetooth 4.1 through its companion app Jonas. The device gets weather reports every morning from credible sources and sends alert to its owner when its handle is shaken. Red light on the device indicates rain on that particular day, while a green one indicates clear skies.
[READ: Kuvée's smart wine bottle to keep wine fresh for 30 days]
Jonas collects weather data of select cities and sends the information to Opus One smart umbrella, thus helping the owner to know if it's going to rain on a particular day. The device notifies its owner by vibrating if the smartphone connected to the app receives calls, emails or text messages.
The smart umbrella also vibrates if its owner leaves behind the smartphone that is connected to it before the user gets too far away. The smartphone too will vibrate and alert its owner if the smart umbrella is left behind. This will help prevent loss of both the products.
The Opus One runs on AAA batteries that have the capacity to last for a year under normal use. It comes with a price tag of 10,778 Yen (around $105/Rs 6404).