Are you always pushing yourself to perform better in bed and seek ways to satisfy your partner completely? You're could be luck.
The world's first smart condom was just unveiled by one of the largest manufacturers of condoms — British Condoms, which is known for its wide range of collection, including condoms by size, style, and even sex toys.
The i.Con Smart Condom by British Condoms is its latest "game-changing" invention: It can apparently help you track sexual performance and also detect sexually transmitted infections (STIs).
i.Con Smart Condom isn't a traditional condom per se, but a reusable, one-size-fits-all ring that sits on the base of a penis, tracking the wearer's speed, girth measurements, duration of sex and average skin temperature.
Interestingly enough, it can also capture the number of calories burned during an intimate session. All that data is then sent to the user's smartphone, which is paired with i.Con via Bluetooth.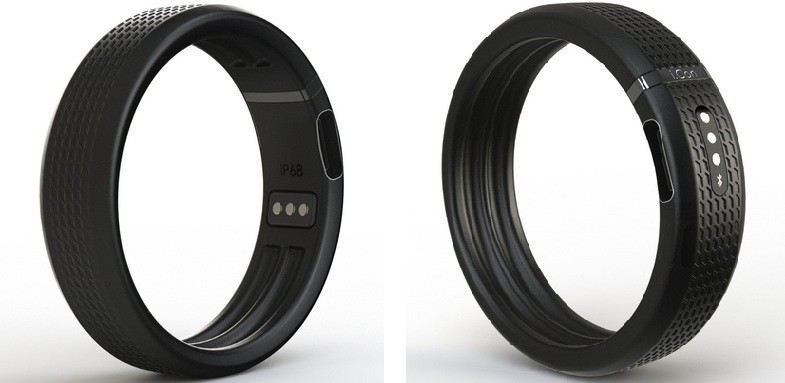 In simple words, think of i.Con as a Fitbit for your penis.
With the rapid upsurge of wearables, it is not entirely odd to imagine the existence of i.Con Smart Condom. It looks like a normal ring and since it uses rubber, users shouldn't find it interruptive during sex.
"It's here and it's beautiful. We wanted the i.Con to look refined, non-intrusive and lightweight – the finished article is nothing short of any of those things. There is absolutely no hindrance to the user and that was our main goal," i.Con Smart Condom's lead engineer Adam Levers told Metro UK.
i.Con Smart Condom is waterproof and flexible to fit all sizes. It has nano-chips and sensors fitted inside to help with the tracking and transfer of data.
Using a smartphone app for i.Con, all the data can be downloaded and even shared with friends and the world (if you feel like boasting).
And if you are concerned about privacy, British Condoms assures its users the data will be kept anonymous.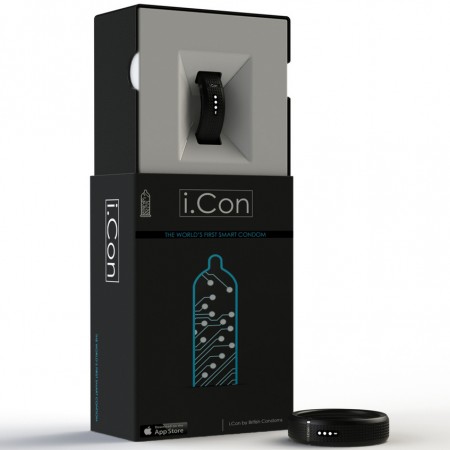 The tiny penis bracelet is rechargeable, and there's a microUSB port for charging. With a full charge, which takes up to one hour, i.Con can withstand up to eight hours of usage.
There's more...
i.Con not only tracks your sexual performance, but is extremely useful in keeping you safe.
While condoms are designed to protect wearers from STIs, i.Con Smart Condom helps indicate potential STIs such as chlamydia and syphilis and prevent condom slippage, company spokesman John Simmons told the New York Post.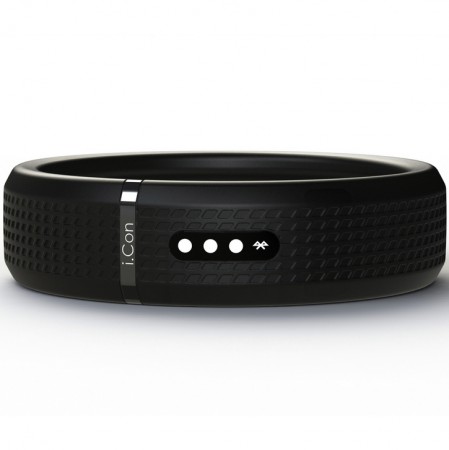 Weirdly enough, i.Con Smart Condom also lights up... well, to offer assistance in dark rooms.
The ring also has a feature that tracks various sex positions used over the period of a week, month or even year.
However, it is still under beta-testing, and more information on this will be available soon.
Want one?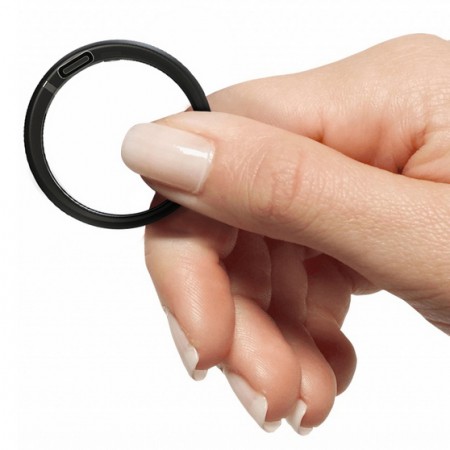 i.Con Smart Condom is not a replacement for your condom but serves as an add-on accessory. It surely doesn't come cheap.
You can pre-order i.Con Smart Condom for £59.99 ($80.99 / Rs 5,175), and it will be available in the market in January 2018.