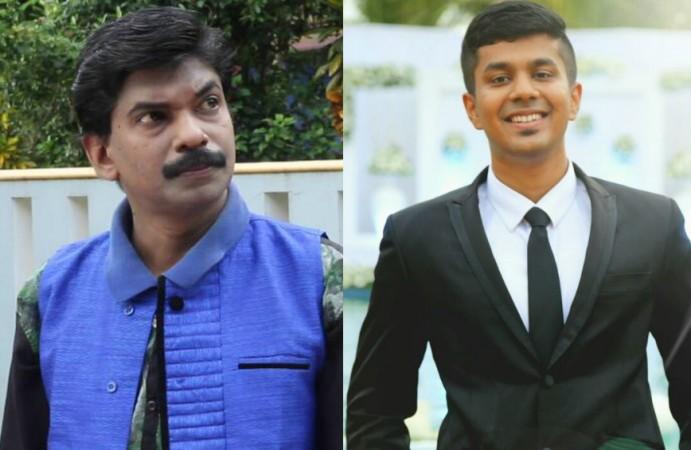 Self-declared superstar Santhosh Pandit is a popular face in Kerala since the release of the 2011 Malayalam movie Krishnanum Radhayum. The 43-year-old, who acts and handles direction, scripting, choreography, music composition, editing, dubbing and all other fields except cinematography in all his movies, has been garnering hatred and love from the audience.
Santhosh's courage to face the audience is worth mentioning because even if he is being treated negatively, he will always fight for himself. The actor's decision to participate in reality show Malayalee House and a recent channel debate show in which he was insulted by many mimicry artistes has helped him to get immense support from netizens, including few celebrities like Aju Varghese.
Santhosh Pandit got tremendous social media support after Sreekandan Nair show
During Sreekandan Nair's chat show on Malayalam channel Flowers TV, when Santhosh was asked to sing a song, the actor was quick to pick a song from his Onam release Neelima Nalla Kuttyaanu. He was criticised for the song by the audience in the studio. However, popular radio jockey Arun of Club FM 94.3 has come forward to pay tribute to Santhosh by giving a different touch to the song Podimazhayil ninte churul mudiyil.
Hazel Keech dedicated Santhosh Pandit's song to her fiancé Yuvraj Singh
"Tribute to Santhosh Pandith....you never know where you find hidden jewels of music...pongaala idaruthu (don't put pongala) [sic]," Arun wrote while sharing the video on his Facebook page. "It is very natural that we always tend to find mistakes. Similar is the case with the songs of Santhosh Pandit. But I wanted to find something positive about the song he sung during a recent TV show. I feel it is a good song if we remove the scenes and animations in it. I am changing its tempo and it can be called as an unplugged version which is a tribute to Santhosh [translated from Malayalam]," RJ Arun is heard saying in the video.
The video shared by Arun has already gone viral on social media with more than 1.8 lakh views on his Facebook page.
Watch RJ Arun's tribute to Santhosh Pandit here: