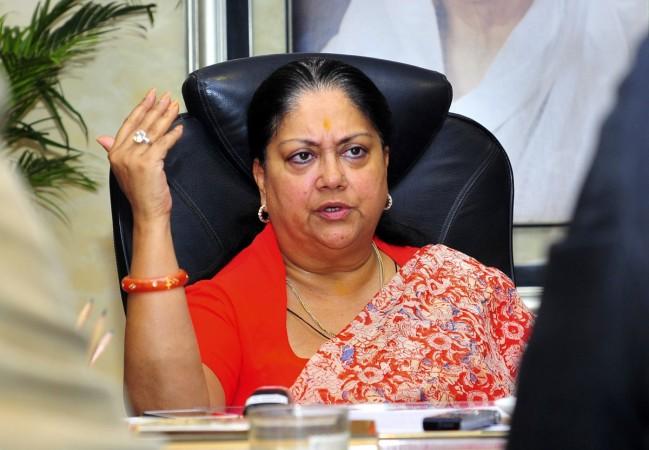 Just over a month after the iconic Mughalsarai Junction railway station was renamed Deen Dayal Upadhyay Nagar in Uttar Pradesh, the Vasundhara Raje-led government in Rajasthan has now joined the bandwagon.
The state government has decided to rename Miyon Ka Bada village to Mahesh Nagar. The government has said that renaming the village to Mahesh Nagar would boost the marriage prospects for the Hindu locals residing in the village.
The move allegedly comes after locals complained that they were not getting enough matrimonial matches for their sons and daughters owing to the 'Muslim sounding' name of the village, reports News 18. Miyon Ka Bada is a village in Barmer district and has a population of around 1,400 people.
It is also being said that the village is predominantly a Hindu majority area and thus renaming it to Mahesh Nagar, would increase their marriage prospects. The move comes just months before the state assembly elections, scheduled to take place later this year.
The Home Ministry told the Parliament in March that it had received 27 proposals from different states requesting a change of names for various villages, towns and railway stations.
The Vasundhara Raje-led government had submitted eight proposals between January 2017 to February 2018. These included the proposals to change the name of Ismailpur village in Jhunjhunu district to Pichanwa Khurd, Narpara village to Nurpura and Dhani Daroga to Jasawant Pura, reports Hindu.
Raje began her election campaign with a Gaurav Yatra last week in which she covers a distance of around 6,000 km during a 40-day tour of the state. Rajasthan Congress chief Sachin Pilot had questioned BJP and said that the party is wasting tax taxpayers hard earned money for own political gains.