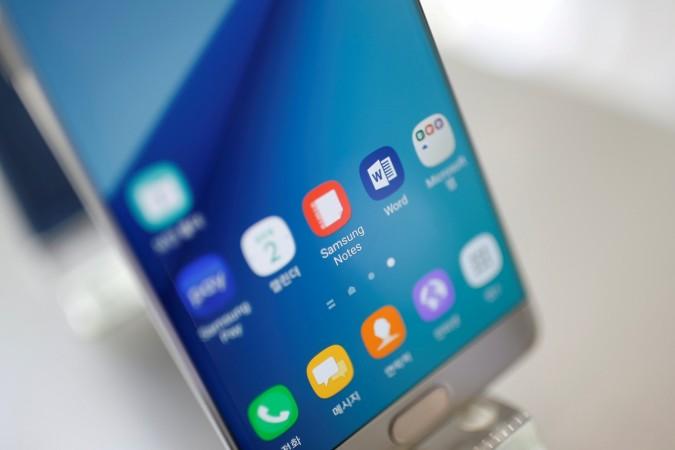 If you think that smartphone innovation has reached its peak, you are mistaken. There is a lot going on in the background and we are yet to witness some of the biggest transformations.
In an effort to bring one such major makeover into the smartphone industry, U.S. based human interface solutions company Synaptics has introduced under-glass fingerprint detection solution. The new line of Natural ID FS9100 optical fingerprint sensors will change the designs of the future smartphones in a big way.
Thanks to the early rumours about the upcoming iPhone 8, which is not due until later next year, we have been introduced to the idea of a new design with an edge-to-edge display and a built-in Touch ID. If Synaptics' innovation is any indication, Apple will incorporate the latest tech in the making of its 2017 iPhone, which will be extraordinary.
Read: Apple testing 10 prototypes; to bring major upgrades in iPhone 7 successor
Apple is likely not the only company to look out for next year. Samsung, too, has plans to ditch its signature home button for the Galaxy S8, which would leave the company with the option to integrate the biometric sensor under the skin because placing the fingerprint sensor at the back is not really Samsung's style.
Synaptics makes that possible, but it is highly doubtful that Samsung will take help from this company as the launch of the Galaxy S8 is due for early next year. According to Synaptics, the sensors will enter mass production only by the second quarter of next year. In fact, Apple will also use its proprietary tech for the 2017 iPhone and reports have suggested that engineers have already been working on the product.
The Natural ID FS9100 fingerprint sensors have been designed to be placed under the cover glass, at the bottom bezel of smartphones and tablets. It would make sense for companies planning to offer a complete display design without any bezels.
The sensors will respond to wet fingers, which has been a long-standing challenge for companies including Apple. The new fingerprint sensors will also use artificial intelligence to distinguish between fake and actual fingers, eliminating risks of fraud.
"Synaptics' FS9100 family of fingerprint sensors represent a new breed of optical fingerprint sensor technology that is designed to meet the needs of mobile devices, including the ability to image through thick 2.5D glass. In addition to opening the door to new industrial design options, it enables OEMs to provide highly durable, button-free cover glass and more easily provide water resistant products while eliminating low yield glass processing," Anthony Gioeli, vice president of marketing, Biometrics Product Division at Synaptics, said in a statement.